12 Cool And Refreshing Summer Nail Design Ideas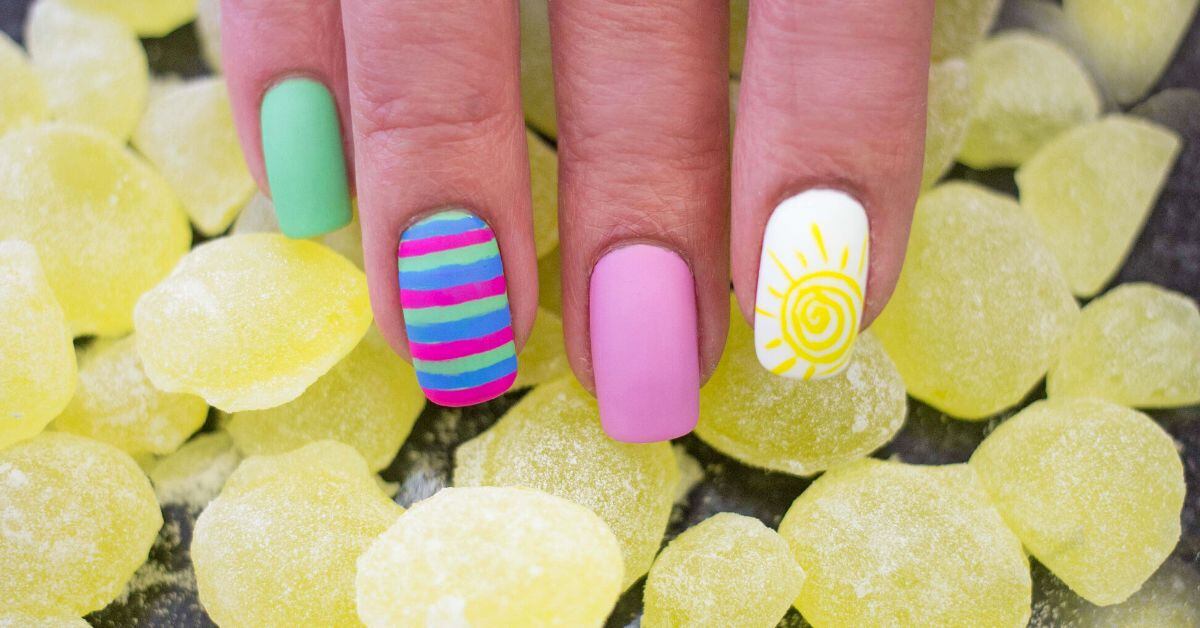 Hot summer season gives you an excellent opportunity to experiment with creative and vibrant nail designs. In this season, people usually wear lighter and livelier outfits and accessories. So, trying striking nail colors can help you upgrade your nail game.
If you are a person who enjoys frequent beach visits, there are plenty of chances to display your recently-manicured nails. Use this simple guide that explains various DIY summer nail design ideas to stand out in a summer wedding or prepare for a delightful seaside trip. Without a doubt, these ideas will help you achieve the perfect seasonal manicure.
Table Of Contents
Trendy Summer Looks Of Hollywood Celebrities
Be inspired by the genius nail artist Tom Bachik, and try out his latest simple summer nail design. Let his artistic vision and expertise guide you in creating a stunning look that's sure to turn heads.
Tom Bachik, with exceptional creativity, worked with numerous celebrities, including Jennifer Lopez and Selena Gomez.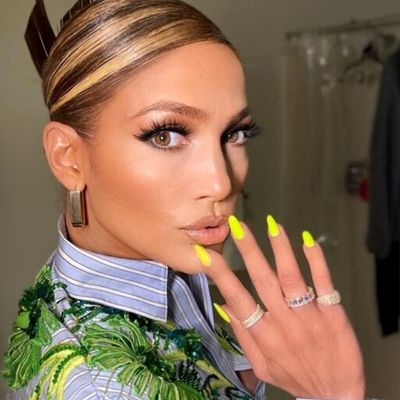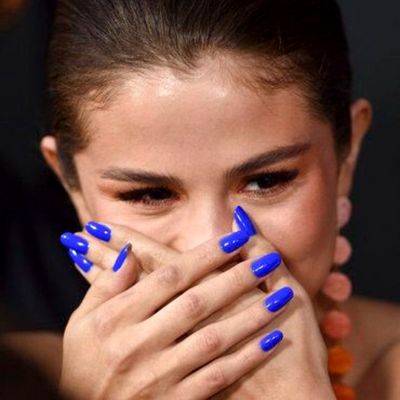 Top Summer Nail Design Ideas For 2023
The world of skincare, makeup, and nail designs is constantly facing changes and adapting new styles every day. For this summer, many exciting trends have emerged in the industry.
Here are the top summer nail design trends for 2023.
1. Pastel Ombre
Choose your favorite pastel color and paint each nail a different shade. Blend the colors together for a gradient effect, and add a top coat for a smooth finish.
2. Colorful Rainbow Nails
Apply a white base coat and draw thin stripes in various colors across each nail using a small brush or toothpick. You can either use rainbow colors or select colors that match your outfit.
3. Floral Accents
Use a dotting tool to create small flowers in a contrasting color on a base coat of your chosen color. Finish with a top coat for a glossy look.
4. Beach-Inspired Nails
Paint each nail with a light blue base coat and use a small brush to create white waves or seagulls. For an extra beachy touch, add some gold or silver accents.
5. Watermelon Cuts
Start with a light green base coat and draw red or pink triangles at the tips of your nails to create a watermelon slice effect. Use black or dark green polish to make the seeds.
6. Fruit Salad Nails
Start with a white base coat and use a small brush to paint different fruits on each nail, such as watermelons, pineapples, lemons, etc. Finish it off with a top coat for a glossy finish.
7. Tie-Dye Pattern
Create a tie-dye effect by starting with a white base coat and using a toothpick to paint different colors in a swirling pattern on each nail. Finish with a top coat.
8. Abstract Lines
For this stylish and artistic look, start with a neutral base coat and use a small brush to paint bold lines and geometric shapes in black or white. You can create a different pattern on each nail or stick to a consistent design.
9. Neon Accents
Start with a white base coat and paint neon accents in different shapes and patterns. Use neon pink, green, yellow, or any other bright color that catches your eye.
10. Mermaid Scales
Create a mystical look by starting with a blue or teal base coat and painting overlapping scales in a glittery or shimmery polish using a small brush. You can add accents in other colors to create a more dimensional effect.
11. Butterfly Wings
For a feminine and playful look, start with a light pink or purple base coat and use a small brush to paint butterfly wings in a contrasting color. You can add glitter or rhinestones to make the design more whimsical.
12. Colorful Polka Dots
Create a classic and colorful design by starting with a neutral base coat and putting polka dots in a contrasting color using toothpicks. You can try dots in different sizes and colors to make them more interesting.
Here are some samples of creative summer nail designs. You can achieve these perfectly-done manicures with a little bit of patience and practice.
Reference Video
Let your creative side shine and explore the enchanting world of summer nail designs through this video tutorial. Get inspired and learn how to easily recreate these designs from the comfort of your home.
Summer is the ideal time to experiment with fun and colorful nail designs. Whether you prefer pastels, bold prints, glitter, and metallics, there is a summer nail design idea for everyone. And with these simple tips and tricks, achieving the perfect summer manicure and pedicure is easier than ever.
FAQs
Q: What colors are popular for summer nails?
Q: What are some fun summer nail art designs?
A: Palm trees or tropical leaves, ombre or gradient nails, watermelon or fruit-themed nails, nautical stripes or anchors, floral or botanical designs, tie-dye or marble effect, polka dots or confetti, and glitter or metallic accents are some fun and popular summer nail design ideas to try.
Q: What are some popular summer nail shapes?
A: Popular summer nail shapes include the almond shape, oval shape, coffin shape, stiletto shape, and square shape. These shapes can be customized with different nail art designs and colors to create unique summer looks.
Q: How do I choose the best summer nail polish?
A: To choose the best summer nail polish, consider factors such as color, finish, and durability. Look for long-lasting formulas that resist chipping and fading in the sun. Also, consider the health of your nails and opt for polishes that are free of harmful chemicals like formaldehyde and toluene.
Q: What are the best summer nail designs for short nails?
A: For short nails, simple designs like pastel shades, geometric patterns, and ombre effects work best for summer. Adding small accents like glitter, dots, or stripes can also add a fun touch to your nails.
Q: What are the best summer nail designs for long nails?
A: Long nails offer more space to experiment with intricate designs. For summer, try floral prints and beach-inspired themes like seashells or palm trees. Gradient shades, holographic effects, and rhinestone accents can add extra glam to your look.
References