14 Disney Nail Ideas: Add A Touch Of Magic To Your Manicure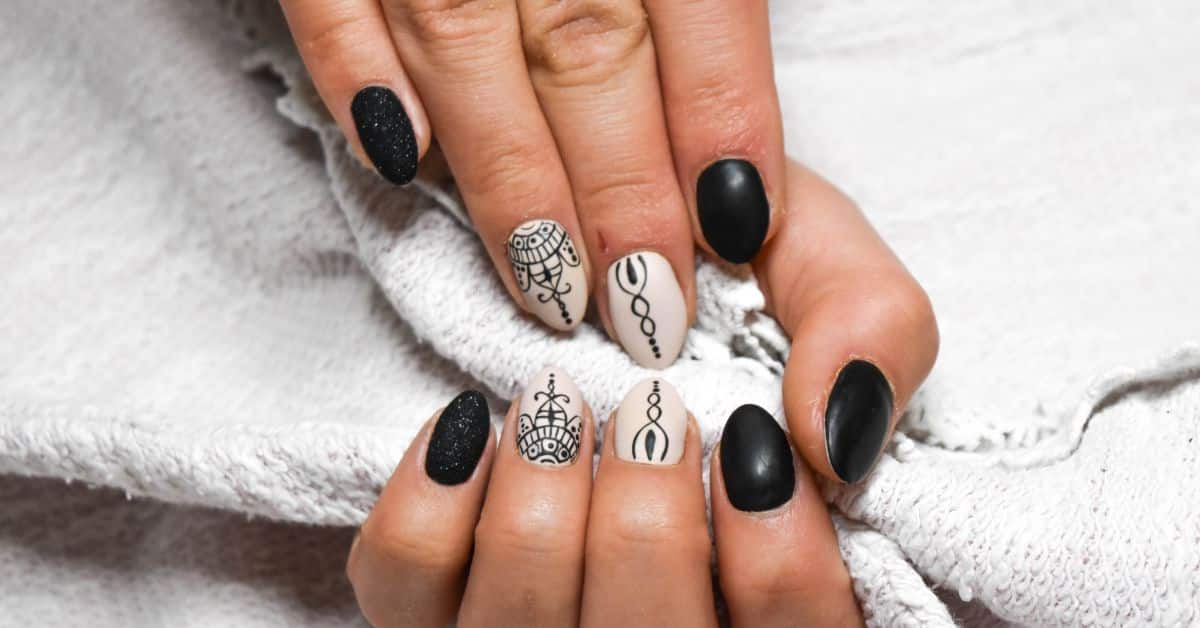 If you are a Disney fan, you may know that magic can come in all shapes and sizes – including on your nails!
In our childhood, there was no Netflix and chill. We had to watch our Disney movies on Television. Still, we wait for hours just to see Simba roar or watch Aladdin ride his magic carpet. Even though we have grown up and moved on, our Disney BFFs will always hold a special place in our hearts.
So, if you are going to Disney Park or just want to bring some fun and happiness into your daily life, classy Disney nail art is a creative and entertaining way to show off your love for all things Disney.
There are countless ways to incorporate Disney into your manicure, from well-known characters like Mickey Mouse and Cinderella to more contemporary favorites like Moana and Elsa. Here, we will share some of our favorite nail ideas with quick tips on how to make them happen.
Table Of Contents
Get Inspired: Exciting Disney Nail Designs
Let's start by checking out some references from a popular person. Have you heard of Lexi Martone? She is well-known for her creative nail designs, which range from spooky to funny.
Take a look at this spooky pumpkin nail design she created. It is both beautiful and exciting.
And check out this electrifying acrylic Disney-inspired nail design she made.
If you are into scary stuff, then you will love this venom-inspired nail design by Lexi Martone.
And if you're feeling nostalgic for "Looney Tunes," then you might find inspiration in this nail design by Lexi Martone for your next pink manicure.
Make your journeys wonderful with Lexi Martone's Alice in Wonderland-inspired nails.
And if you are a fan of Buttercup, Bubbles, and Blossom, then you can bring back those childhood memories with these cartoon nails by Lexi Martone:
Making Disney Nail Art: Some Pro Tips
Disney characters and movie fandom can be celebrated through fun and original Disney nail art. However, making a beautiful design can be a little intimidating if you are new to nail art.
Here we have assembled some expert advice to help you create the ideal Disney-inspired nail art.
1. Choosing Colors And Materials Wisely
Selecting the appropriate hues and supplies is one of the most crucial steps in trying different Disney nail ideas.
Make sure the colors you use are appropriate for the character or movie that inspired you. For instance, you might use red, blue, and yellow nail polish to match Snow White's dress and the hues of the seven dwarfs if you are creating a design that is inspired by her.
If you need to add intricate details to your design, think about using nail art pens and brushes as your materials.
2. Using Decals And Stencils
If you lack confidence in your freehand abilities, you can try stencils and decals to create lovely Disney nail ideas.
You can make precise shapes and lines with stencils, and you can give your nails some personality or color with decals. To ensure a flawless design, be sure to carefully read the instructions and take your time applying these tools.
3. Making Final Adjustments
What can really make your Disney-inspired nail art design stand out are the finishing touches. To really elevate your design, think about incorporating glitter, rhinestones, or even 3D components like bows or charms.
These guidelines will help you try stunning and distinctive Disney nail ideas that will have people asking where you had them done. Be creative and experiment with different colors, materials, and techniques to find the perfect design for you.
Creative Disney Nail Ideas
Now, we will take you on a magic carpet ride that shows you the world of Disney nail art. Keep scrolling to see 14 trendy Disney manicures.
1. Disney Princess Nails
There are numerous nail ideas to incorporate Disney Princesses into your nail art. Different princesses from different stories could be painted on each nail, or you could choose just anyone.
For instance, a Cinderella-inspired manicure might feature blue and silver tones, glitter accents, and even a tiny accent nail in the shape of a pumpkin or glass slipper.
2. Mickey Mouse Mani
The traditional Mickey Mouse manicure never fails to be popular.
To add Mickey's famous ears, start with a base color of your choice (such as black, red, or even fun glitter). Add a tiny bow to one of the ears of Mickey, or decorate the nail with a subdued Disney print for an extra dash of whimsy.
3. Pixar-Inspired Nails
Don't overlook the Pixar films, which are produced by Disney. There are many ways to include these adored characters in your manicure, from "The Incredibles" to "Toy Story."
Consider getting a mani that features Woody, Buzz Lightyear, and Jessie from the "Toy Story" movies.
4. Disney Villain Nails
Consider including your favorite villain in your manicure for a sinister spin on Disney nail ideas.
"Maleficent from Sleeping Beauty" could serve as an inspiration for black and green nails, while "Ursula from The Little Mermaid" could serve as the inspiration for purple and black nails with accents of shell and tentacle.
5. Disney Movie Collage Nails
Can't decide which Disney film to feature on your nails? Think about creating a collage of Disney films!
Each nail should be painted a different color, and you should add small details from your favorite movies, such as a rose for "Beauty and the Beast" or a dinglehopper for "The Little Mermaid."
6. Disney Parks Nails
If you frequently visit Disney Parks, you might want to think about using some of the park's themes as inspiration for your nail art. You could focus on a specific attraction or go with the traditional red, white, and black Mickey Mouse manicure.
For instance, black and white stripes, ghostly accents, and even a tiny hatbox ghost on one of the nails could all be part of a Haunted Mansion-inspired nail design.
7. Frozen-Inspired Nails
With the release of Frozen and its sequel, Frozen 2, there are plenty of ways to incorporate Elsa, Anna, Olaf, and the gang into your nail art.
A traditional Frozen manicure would be icy blue and white with snowflake accents. Fans who are more daring might attempt to recreate Elsa's intricate ice gown on one or more nails.
8. Disney Character Accent Nails
If you don't want to go all out with a Disney-themed manicure, think about adding a subdued accent nail with your favorite character. One way to tactfully express your love for Disney is to add a Minnie Mouse accent nail to a neutral manicure.
9. Disney Castle Nails
Consider including the famous Disney castle in your nail art for a vintage Disney look. The castle can be painted on one or more nails, or you can use it as an accent nail when trying other Disney nail ideas.
10. Winnie The Pooh-Inspired Nails
Disney fans of all ages adore Winnie the Pooh and his gang in the Hundred Acre Wood. Yellow and brown tones, honeycomb accents, and tiny characters like Tigger or Eeyore can all be included in a Winnie the Pooh-inspired manicure.
11. Moana-Inspired Nails
Despite being a more recent member of the Disney family, Moana has already won over fans all over the world with her adventurous spirit and passion for the ocean. Blue and green hues, palm tree accents, and possibly even a tiny seashell or Hei Hei, the rooster accent nail can all be included in a Moana-inspired manicure.
12. Alice In Wonderland-Inspired Nails
Alice in Wonderland is a whimsical and colorful movie that can inspire a fun and creative Disney nail idea. You can use blue and red hues, accents of playing cards, and possibly even a tiny Cheshire Cat or Mad Hatter accent nails.
13. Lilo And Stitch Nails
Disney's Lilo and Stitch is a lighthearted and entertaining film that works well for nail art. Think about adding blue and pink hues, accents of hibiscus and palm trees, or tiny Stitch accent nails.
14. The Little Mermaid Nails
The Little Mermaid is a timeless Disney film that has influenced a great deal of nail art over the years. Think about adding seashell and fish accents, blue and green hues, or a tiny Ariel or Ursula accent nail.
Bring Back Those Golden Days With Disney Nail Ideas
The adorable Disney characters and their antics will live in our memories forever. Even as adults, we still find ourselves drawn to revisit those old YouTube videos or peruse our Facebook news feeds in search of a little bit of Disney magic.
These designs are perfect for you if you still cherish your early memories and eagerly anticipate each new Pixar film. No time machine is necessary; they will instantly take you back to those gilded times.
So go ahead and give these designs a try and allow yourself to be moved to a happier, more carefree time filled with your favorite Disney characters and laughter. Who knows, you might just rekindle the sense of wonder you once thought was irretrievably lost.
FAQs
Q: What are some tips for beginners looking to create Disney nail art?
A: For beginners looking to create Disney nail art, start by choosing the right colors and materials, consider using stencils and decals, and don't forget to add finishing touches like glitter or rhinestones for a beautiful design.
Q: What materials do I need to create Disney-inspired nail art?
A: To create Disney-inspired nail art, you will need nail polish in various colors, nail art brushes or pens for intricate details, stencils or decals for precise shapes and lines, and finishing touches like glitter or rhinestones.
Q: How long does Disney nail art last?
A: The longevity of Disney nail art depends on the quality of the materials used and how well it is cared for, but typically it can last up to 2-3 weeks with proper application and maintenance.
References