10 Neutral Nail Ideas: Keeping It Simple, Yet Stylish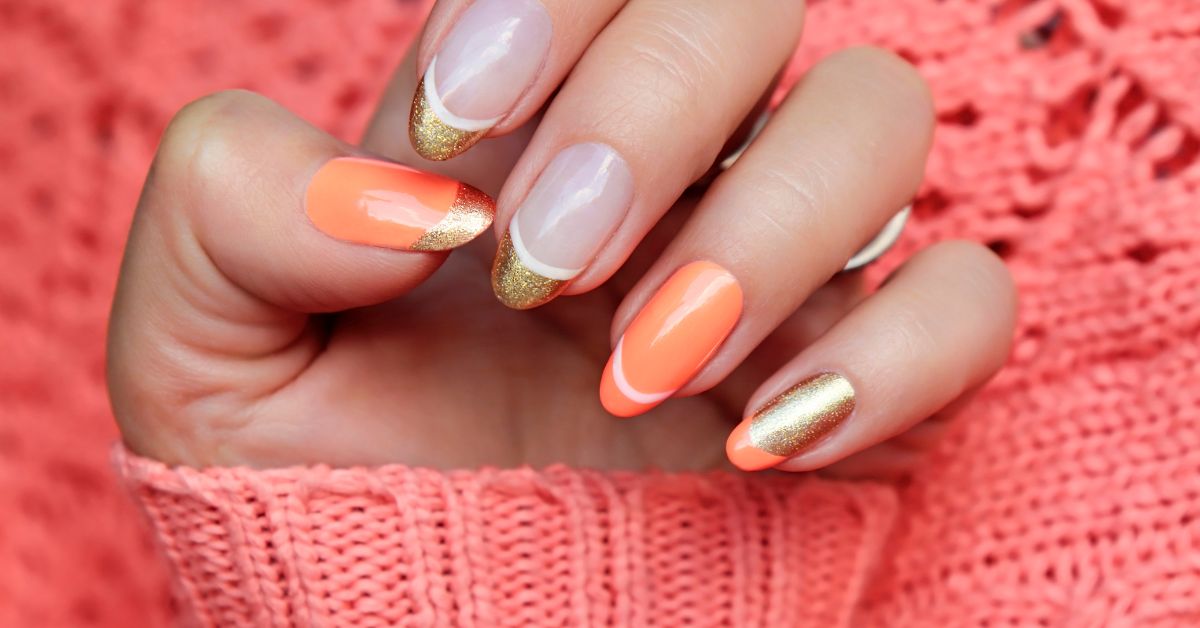 Neutral nails are the perfect and versatile nail option to keep everything minimal yet charismatic, adding celebrative vibes to different occasions. Also, they are great options for people who lead busy lives, as these nail works require little maintenance.
But how do you know which neutral shade to pick when there are so many available? Here, we will give you a rundown of the best neutral hues, along with some advice on how to pick a color that will go well with your skin tone.
We offer you a few easy, colorful neutral nail ideas that you can try at home as well as a step-by-step tutorial for getting a polished look. So get ready to add some additional beauty vibe to your life with these wonderful neutral nail ideas!
Table of Contents
What Are Neutral Nails?
Neutral nails are nails that are painted with toned-down and not-too-flashy colors. The color options are nude, beige, pale pink, and white. These designs are usually simple and clean. Plus, they give your nails a polished look without being too over the top.
Overall, neutral nail ideas are a classic choice that always stays in style and can be customized to fit anyone's personal style.
Benefits Of Choosing Neutral Nail Ideas
Neutral nail ideas give you plenty of opportunities to achieve simple and classic looks. Choosing a perfect design can have several benefits, including versatility, longevity, and professionalism.
The Versatility Of Neutral Shades
You have versatile options from beige to taupe to soft pink. These colors can go with any vibe. Unlike some bold or trendy colors, neutral shades are always on point.
Professionalism Of Neutral Nails
Neutral nail ideas help you achieve a better professional and elegant look like nothing else. Whether you are in a business meeting or hitting up a fancy event, neutral nails always keep you looking on point.
Compliment Any Outfit
Neutral nails can add some extra beauty to your outfit. Whether you are rocking a casual look or dressing up for a night party, neutral nails can complement your style.
Lower Maintenance
Not only do they look wonderful, but they are also lower maintenance and last longer than any other nail color. So if you want to save time and still look on point, go with neutral nail ideas. Trust me; it is the move that will keep you looking fresh with minimal effort.
What Are The Top Neutral Colors?
Here are some neutral shade variations that help you try wonderful neutral nail ideas.
Nude: The most elegant nude color is a must-have for every nail polish collection.
Taupe: For those who prefer a more subdued neutral look.
Beige: A cozy, inviting color that looks great in the fall and winter.
Soft Pink: For those who prefer a more feminine appearance.
Mauve: Ideal for people who want their neutral nails to have a little more depth.
Cream: Best for those who prefer a more subdued neutral appearance.
Greige: This grayish-beige shade is ideal for a more contemporary and edgy look.
Light Gray: For a minimalistic appearance, this delicate color is ideal.
Tan: For a natural appearance, this warm, earthy shade is ideal.
Chocolate Brown: For people who prefer a dramatic neutral look, this is ideal.
Whether your preference is coffin neutral nail designs, neutral toe nail designs, or neutral almond nail designs, these hues will never let you down.
How Do You Pick A Neutral Nail Color For You?
After picking a creative neutral nail idea, it can be challenging to choose the ideal nail color. Don't worry; the following tricks and tips will help you pick the ideal shade for you:
Consider your skin tone first. For fair skin, pick paler colors, such as a blush or a soft pink. For a medium skin tone, choose a warmer shade, such as taupe or beige. For dark skin, choose a darker shade like mocha or chocolate brown.
If you need a classic look, go for a light nude or soft pink color. If you want to express edgy styles, go for a darker, smokier shade like gray or charcoal.
Think about the event or occasion for which you are getting your nails done. If it is a formal event, choose a classic or understated shade like a beige or a taupe. If it is a casual day out, pick bolder shades like a dusty rose or a light gray.
The final way is trying a few different shades on your nails and checking how they look in different lighting and outfits.
With these tips, you will be able to choose the perfect nail colors for different neutral nail designs that complement your skin tone, style, and occasion.
Creative Neutral Nail Designs For Every Occasion
If you are looking for some neutral nail ideas, here are a few shades and designs that will keep you looking simply attractive.
1. Nude Lace Nails
This simple neutral-color nail design is ideal for weddings. Achieve the elegant white design pattern using a small nail brush or stencils.
2. Simply Taupe Accent
Choose the best taupe color nail polish for this look. To make this neutral nail idea more creative, add a simple white design accent on any one of your fingers.
3. Beige Almond Leaves
To achieve this cute neutral nail design, first shape your nails in an almond shape. Then paint your nail in beige color. Adding simple green leaves and golden lines can improve the beauty of your fingernails.
4. Soft Pink Love
Soft pink, one of the favorites of girls, can make you feel like a baby. Add invisible lines and glittery patterns to make this neutral short nail design simply superb.
5. Innovative Mauve
Try different mauve shades in each of your nails. This innovative neutral nail idea with a minimal glitter pattern can make your party night more memorable.
6. Creamy Dip
Love more creamy colors? Then bring that white chocolate taste to your fingers too. Choose a perfect cream color nail polish and paint your nail to get this neutral fall nail design.
7. Half-Moon Greige
Bring the beauty of the moon to your nail with this minimal, neutral nail idea. For that, first, paint your nails using any one of the neutral colors. Then, draw the moon pattern by pasting tape on your nails.
8. Professional Gradient
This design is ideal for making you perfect for a meeting or an official trip. The gray and white neutral ombre nail design is easy to achieve.
9. Realistic Tan
These tan colors give you a painted nail look without adding extra drama.
10. Chocolate Girl
Love to be a chocolate girl? Add some extra cuteness and a chubby feel with this color. Choose the color from the best brands and paint your nails to make your birthday parties or Christmas night tastier.
Try Neutral Nail Ideas At Home
Let's check the important tools and essentials you need to try perfect, different, and innovative neutral nail ideas.
Here is what you need to get started:
Nail polish remover to take off any old polish before you start.
Nail file to shape your nails into your desired shape.
Cuticle pusher to create a clean canvas for your neutral nail color.
Base coat to prevent chipping and give a smooth canvas for nail polish.
Neutral nail polish that compliments your skin tone and personal style.
Top coat to give a glossy finish.
Cotton balls or pads remove excess polish and clean up.
Nail polish remover pen to clear the mistakes around cuticles and edges.
Make sure you have all these nail art tools and materials with you before you start creating your neutral nails at home.
Step-By-Step Guide To Creating Neutral Nails At Home
It is easy to do, and with a little bit of practice, you can save some major cash.
Step 1: First, clean your nails. Start by pushing back your cuticles and filing your nails into the desired shape.
Step 2: Apply a base coat so that your neutral nail color will spread more easily and won't chip. Before continuing, allow it to dry completely.
Step 3: Pick a neutral color. There are many choices available, ranging from traditional nudes to fashionable grays and taupes. Choose one that goes well with your skin tone and sense of fashion.
Step 4: Apply the first coat of nail color. Start by applying a light coating of nail polish. After that, let it dry completely.
Step 5: Apply the second coat of nail paint to ensure that the color is uniform and give your nails a more opaque appearance. Again, give it some time to dry.
Step 6: Apply a top coat. Your nails will be glossy and protected from chipping with a good top coat. Before continuing with your day, allow it to dry fully.
And there you have it!!!
Tips For Achieving A Professional-Looking Finish
Follow these simple steps to make your manicure appear like that is done by a pro.
Before you begin, make sure your nails are tidy and dry. The polish on your nails could chip or peel if there is any dirt or oil on them.
Applying multiple thin coats of nail polish is preferable. It helps you get a more even finish.
Take your time and wait until each coat of nail polish is completely dry. This will keep your polish from smudging and extend its lifespan.
Keep your hand steady while applying the polish. Use short, controlled strokes to apply the polish.
Use a cotton ball dipped in a nail polish remover solution to clean up any mistakes around the edges of your nails.
A good top coat will protect your nails from chipping and give them a glossy finish. Apply it after your final coat of polish has dried.
Make It Simple And Perfect With The Right Steps
Whether you are a professional with a busy lifestyle or a student with a hectic schedule, neutral nails are the perfect solution for you. Remember, achieving a professional-looking finish is all about using the right tools and techniques. By following our step-by-step guide and testing our pro tips, you will be able to achieve a flawless neutral manicure in no time.
FAQs
Q: Are neutral nail designs suitable for all skin tones?
A: Yes, neutral nail designs are suitable for all skin tones as they provide a versatile and timeless look that complements any complexion. It is all about choosing the right shade that flatters your skin tone.
Q: Can I add any nail art to my neutral manicure?
A: Yes, you can add nail art to your neutral manicure to add some personality and flair to your nails. Just make sure to keep the design subtle and complementary to the neutral base color for a cohesive look.
References