Simplify Your Style: 22 Minimalist Nail Designs For A Refreshing Look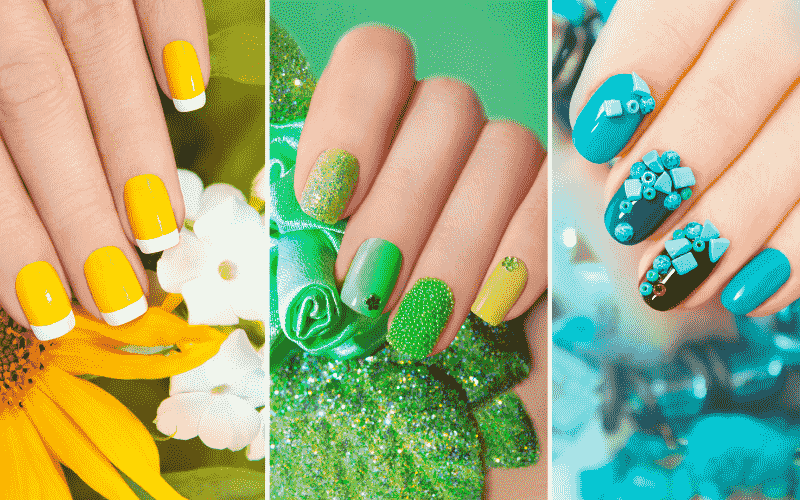 Minimalist nail design is the latest trend in the world of fashion and beauty. This simple yet elegant style of nail design has been gaining popularity due to its clean look and versatility.
One of the main reasons why minimalist nail art is in trend is it can be worn by anyone, regardless of their personal style. From French manicures to single-tone polishes, there are a variety of minimalist nail designs available for different occasions.
Minimalist nail art is also a great option for those who want to achieve a more natural look. Unlike other styles of nail art, which can be time-consuming and require regular touch-ups, minimalist nail art is quick and easy to maintain. So, it is a great choice for those who are always on the go and don't have time to spend on their nails.
Don't wait! Experience the beauty of nail art by trying out our minimalist nail ideas and discover why it is so popular all around the world.
Table Of Contents
Here are a few designs that are sure to turn heads:
1. Minimal Stripes Coffin Nails
This simple yet stylish nail design is perfect for those who love a minimalist look but still want to show off their personality with coffin nails.
To get this look, you will want to start with a neutral base color on your nails. Then, using either tape or a thin brush, apply thin stripes in a contrasting color. You can keep the stripes straight and crisp or switch things up with diagonal lines. The key to this look is to keep it simple and clean.
2. Pastel Abstract Nails
Are you feeling the urge to spice up your abstract game with some pastel hues? Try to pick colors that complement each other and your skin tone.
Abstract designs don't have to be complicated. Sometimes, the most impactful designs are the simplest. So, keep your nail less-dramatic with this minimalist nail design.
3. Single-Stone Short Nails
With a simple, low-maintenance design that puts the focus on a single, sparkly stone, this design is the perfect way to add some glam to your everyday look.
Choose a classic diamond or switch it up with a unique gemstone, and keep your other nails bare or with a subtle color. Short nails are best for this design, and adding a topcoat will give the stone an extra pop of shine.
4. Subtle Stiletto Nails
With their sharp, pointed tips and minimalist design, subtle stiletto nails are sure to turn heads. Stick to neutral or pastel colors to keep the focus on the stiletto shape.
Make sure you get the right length for your taste. Also, make sure the edges are clean and the color is even to give your nails a polished look.
5. Reverse French Tip
Tired of the same old French tips? Turn the trend on its head with a reverse French tip minimalist nail design!
Instead of the classic white tip, paint the bottom half of your nail with a neutral color and leave the top half bare. Try different nail shapes and sizes to personalize your reverse French nail procedure.
6. Nude Nails With Textured Accent
This design is perfect for keeping it low-key while still adding some major style points. To achieve this look, go for a neutral, skin-tone shade for the majority of your nails, and then pick a textured polish, like glitter or matte, for one accent nail.
Play around with different textures and accent nail placements to find the perfect combo for you. Keep the color palette simple and neutral to let the textured accent nail do the talking.
7. Single-Tone Gel Nails
Single-tone gel nails are the epitome of minimalist nail design. This trend is all about keeping it simple and letting the color speak for itself. Choose a bold shade that complements your skin tone and let the color shine.
Gel nails offer a long-lasting and high-shine finish, making them the perfect choice for a minimalist design. They are also a low-maintenance option, as they don't chip or peel like traditional nail polish. With single-tone gel nails, you can have a fresh and bold manicure that lasts for weeks.
8. Metallic Ombre Nails
This trend combines a gradient effect with metallic shades.
The metallic finish adds a touch of shine, making your nails the center of attention.
9. Butterfly Neutral Touch Nails
This trend is all about keeping it simple with neutral shades and adding a touch of whimsy with butterfly accents. Choose a neutral shade, such as beige, tan, or cream, for the majority of your nails, and then add a butterfly accent to one or two nails.
The butterfly accent can be achieved with a butterfly nail decal, stamp, or even hand-painted.
10. Elegant Red Nails
Whether you go for a classic true red or opt for a more muted, burgundy hue, the color alone is enough to make a statement.
Gel nails are a great option for this trend as they offer a long-lasting and high-shine finish, allowing the bold red shade to really stand out. Keep the rest of your look minimal to really let the elegant red nails shine.
11. Rose Gold Squiggles Nails
This minimalist nail design features a neutral skin-tone base and playful rose gold squiggles. Create the squiggles using a small brush, some rose gold nail polish, or a rose gold nail art pen.
The key to this trend is keeping the squiggles simple and not overloading the nails with too much design.
12. White Outlined Nails
Start this nail art with a neutral, skin-tone base. Then add a thin white outline around the perimeter of each nail. You can create the outline using a small brush, white nail polish, or a white nail art pen.
This design provides two options for you. They are, adding a thin white outline on one nail and adding it to all nails.
13. Swirls Of Color Nails
This minimalist nail design packs a punch of fun and creativity.
For a perfect finish, add some playful swirls of color using different shades of your choice.
14. Nude Negative Space Nails
Start this design with a nude color base. Then leave a negative space using tape or a stencil to protect certain areas of the nail.
Paint the exposed areas with a contrasting color, such as black or white.
15. Sleek Embossing Nail Design
Sleek embossing nail designs are a creative and minimalist way to add some extra beauty to your mani. These designs use a tool or stencil to create a raised design on your nails, giving them a unique and textured look.
With this trend, the possibilities are endless – you can opt for a simple line, a repeating pattern, or even a more intricate design. Plus, with a variety of colors and finishes available, you can easily switch up your look to match any occasion.
16. Dotted With Gold Nail Design
This design involves adding small, delicate dots of gold polish to your nails, creating a subtle yet chic design.
The gold adds just enough sparkle to make your nails pop without more effort and works. This design is perfect for those who want to add their luxury lifestyle to their look without going overboard.
17. Glazed Donut Nails
Glazed donut nails refer to a nail art design that resembles a glazed donut, with a creamy base color and sprinkles of glitter or other colors added on top.
The design adds some sweetness to your nails.
18. Minimal Messages Nail Design
No fuss, no frills, just clean alphabets and basic colors. This is the special character of this minimalist nail design.
These messages could be motivational, inspirational, or simply a fun design element.
19. Gold Waves Solid Nails
The wave pattern adds a touch of movement to the nails, and the gold finish gives off a luxurious vibe that is perfect for any special occasion.
This minimalist design is super easy to create and will stay for weeks. So you can enjoy that golden glow for longer.
20. Checkered Lines Yellow Nails
This design combines the timeless appeal of a classic checkered pattern with a yellow color.
This design features alternating lines of the yellow shade with a contrasting color.
21. Simple Heart Nail Designs
This cute, minimalist nail design features a small heart structure. This design is perfect for those who want to add a touch of love and positivity to their nails.
The heart symbol adds a sentimental and romantic touch.
22. Polka Dots Top Up Nails
Polka dots top up refers to a simple nail design where the nails are painted in a solid or neutral color and small dots of another color are added in a repeating pattern.
This design is often created using nail polish or small sticks.
Occasions To Try Minimalist Nails
When it comes to occasions to try minimalist nails, the options are endless. Here are significant events where you can try minimalist nail designs.
Work Events – Keep your professional look on point with neutral colors like beige, light pink, or light gray.
Weddings – Whether you are the bride or just a guest, minimalist nails are the perfect choice for a wedding.
Formal Events – Minimalist nails are the perfect choice for formal events like black-tie galas or fancy dinners.
Everyday Wear – Whether you are running errands, grabbing coffee with a friend, or just lounging at home, minimalist nails will keep your look stylish and put-together.
Now you know why everyone loves these nail arts, some creative ideas, and when you can try them for yourself, it's time to get inspired!
Feel More Natural With Minimalist Nails
Minimalist nail designs are the way to go if you are a minimalist and want to simplify your style. So, get ready to keep your style looking fresh with some of our seriously stylish minimalist nails and fly all day, every day!
FAQs
References