Clear Skin Diet: What To Eat?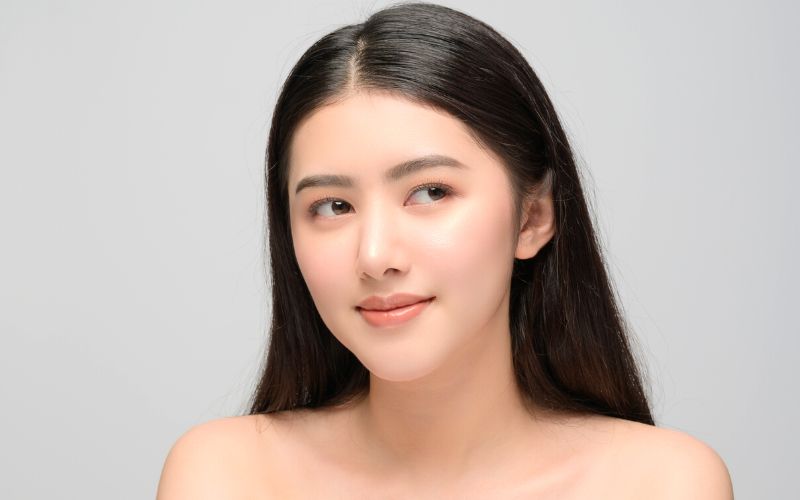 Eating healthy foods is the best way to achieve clear skin. It can give you guaranteed results in your beauty game. Many researchers state that there are direct links between what we eat and how our skin glows.
As we all know, beauty begins from the inside. When you eat more healthy foods, your skin will show it through natural radiance and smoothness. If you want a radiant skin, clear complexion, shiny hair, and healthy nails, try to include more healthy options in your diet.
Here we have rounded up the top foods you can include in your diet plan to promote clearer skin.
Adding toasted, crushed fennel seeds to your food gives it a licorice flavor. Fennel seeds act as a natural antiseptic for your skin.
You can include this in your food to remove dark spots, wrinkles, and fine lines. The diuretic properties of fennel seed flush out the toxins from your body.
Fennel seeds with antioxidant properties help fight free radicals that damage your skin cells. Lots of vitamins in fennel seeds have anti-aging properties that prevent premature aging.
Vitamins and Nutrients: Vitamin C, calcium, iron, magnesium, potassium, and manganese.
Cumin, a rich source of potassium, selenium, calcium, and manganese, help you achieve clear and glowing skin. Drinking a glass of cumin water daily helps you with wrinkles and fine lines.
Vitamin E in cumin, with anti-aging benefits, vanishes your pesky lines and wrinkles and maintains the plumpness in your skin.
Vitamins and Nutrients: Magnesium, iron, calcium, phosphorus, vitamins E, A, C, K, and B6.
You can add cinnamon to coffee, pancakes, and muffins. Cinnamon contains many antioxidants, which are beneficial to keep your skin healthy.
With antifungal and antibacterial properties, cinnamon prevents the growth of disease-causing fungi and bacteria on your skin. It keeps issues like acne, blackheads, and whiteheads at bay. Cinnamon can also promote collagen formation, improve skin elasticity, and make your skin appear younger.
Vitamins and Nutrients: Vitamins B and K, antioxidants – choline, beta-carotene, alpha-carotene, beta-cryptoxanthin, lycopene, lutein, and zeaxanthin.
Chamomile tea can relax your nerves and soothe the nervous system to give you better sleep. Sipping a cup of chamomile tea can boost your skin health, give you clear skin, and lighten your complexion.
Chamomile tea can help you end your struggle with frequent acne breaks out. It can fade dark spots, eliminate acne scars, and fight breakouts, as they have anti-inflammatory and antiseptic properties.
Chamomile tea in the morning or evening protects your skin from free-radical damage and slows down aging signs.
Vitamins and Nutrients: Vitamin C, calcium, copper, zinc, and iron.
Additional Tip: After sipping a chamomile tea. Keep those tea bags in your refrigerator. When it gets cold, place that over your eyes. It can help you reduce puffiness, under-eye dark circles, and under-eye wrinkles.
The vitamin A level in lettuce leaves is higher than in other vegetables. It repairs your skin cells and gives a revitalized feel to your skin. Adding leaves of lettuce to your daily diet removes toxins from your body and helps you achieve clear, youthful skin.
The antispastic and sedative properties of these leaves help in treating chronic insomnia by inducing good sleep. The effective combination of vitamins C and E in lettuce leaves is capable of protecting your skin from harmful UV rays.
Vitamins and Nutrients: Protein, calcium, magnesium, phosphorus, vitamins A, C, and K, thiamin, riboflavin, vitamin B6, folate, iron, potassium, and manganese.
Add asparagus, the anti-aging powerhouse, to your regular salads, soups, stir-fries, pasta, and scrambled eggs. The vitamins C and E in this ingredient reduce oxidative stress. Vitamin A works with vitamin C and improves collagen production.
These vitamins play a vital role in reducing sebum production and controlling oily skin issues like acne, clogged pores, and blackheads.
Asparagus contains a compound called glutathione. It prevents collagen break and protects your skin cells from toxins. It can also help hydrate your skin and subdues wrinkle formation.
Vitamins and Nutrients: Vitamin A, C, K, and E, folate, and potassium.
Adding corn to your salads, salsa, waffles, and pancakes can enhance the taste of your recipe and your skin's beauty. Vitamin C, minerals, thiamin, niacin, and antioxidants in corn can boost your skin glow and give you clear skin in many ways. The antioxidants help you keep the skin rashes at bay.
Vitamin C and lycopene protect your skin from free radical damage and help maintain your skin's elasticity.
Vitamins and Nutrients: Vitamin B and C, zinc, magnesium, copper, iron, and manganese.
Edamame, with lots of vitamins, minerals, and antioxidants, is a great food to boost your internal and external health. The antioxidants prevent free radicals damage and protect your skin from wrinkles, age-related skin problems, etc. Regular intake of edamame stimulates collagen production and helps you achieve wrinkles-less and glowing skin.
Vitamins and Nutrients: vitamin K, vitamin C, vitamin E, and B group vitamins like niacin, thiamine, riboflavin, and folate.
Finally, a strange suggestion is paprika.
Sprinkling some paprika powder on your food can make your food spicy and helps your skin in many ways.
Paprika contains beta-carotene, iron, and lots of vitamins. This vegetable helps you prevent the formation of freckles and age spots. The vitamin A in paprika is essential for the excellent health of your skin.
We believe you know that lack of sleep can worsen your skin conditions and take away the natural beauty of your skin. Vitamin B in paprika can promote good sleep by producing more melatonin in your body. The serotonin and norepinephrine in paprika reduce stress and help you sleep for long hours.
Vitamins and Nutrients: Folate, Vitamin A, B-6, E, and K, choline, and niacin.
Essential Nutrients For Clear Skin
Your skin needs the following nutrients to do its function well.
Vitamin C – Supports the immune system, protects your skin from free radicals, and promotes radiant skin.
The best sources are blackcurrant, broccoli, blueberry, guava, kiwi, orange, papaya, strawberry, and sweet potato.
Vitamin E – Protects the skin from oxidative damage, provides moisture, and prevents photo-aging.
The best sources are avocados, almonds, pine nuts, hazelnuts, sunflower seeds, and pumpkin seed oil.
Selenium – Helps clear sun damage and age spots.
The best sources are shellfish, fish, eggs, tomatoes, wheat germ, and broccoli.
Zinc – Helps treat inflammations and control sebum production.
The best sources are lean red meat, fish, poultry, whole grains, nuts, seeds, and shellfish.
Healthy Fats – Moisturize your skin, keep your skin supple, and improve elasticity.
The best sources are avocados, oily fish, nuts, and seeds.
Phyto-Estrogens – Support skin structure and minimize skin damage.
The best sources are soya, whole grains, fruit, vegetables, and flaxseed.
Consume Healthy For Clear Skin
Even though you have more OTC options like face cream, serum, and cosmetic treatment, the healthy and natural choice always plays the lead role. Consuming appropriate nutrients through a balanced diet will give you naturally glowing skin.
FAQs
Q: Is it possible to achieve clear skin quickly?
A: No, it is not possible. You have to be patient for some time. When we try natural methods, it is essential to give some time for our skin to show the result.
Q: Does eating meat damage or affect your skin in any way?
A: No, eating zinc- and omega-3-rich foods are good for your skin. But it is better to avoid processed meat.
References