Got Wrinkles Around Your Mouth? Here Are Simple Tips To Help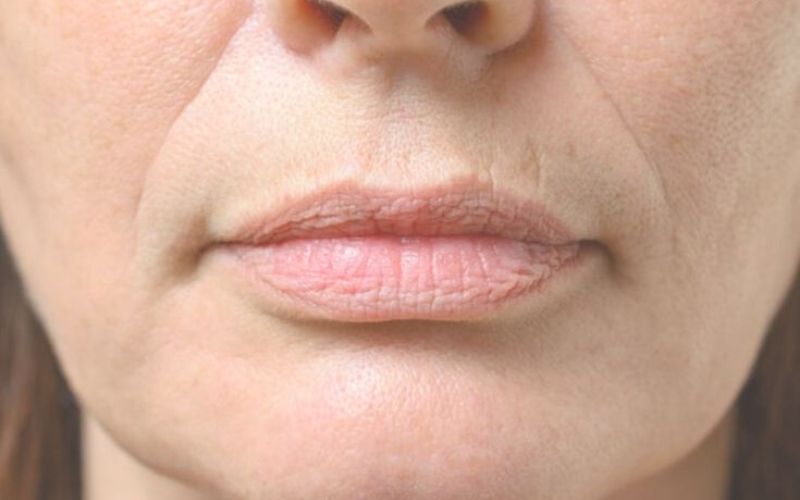 As we age, the general reduction in skin quality, collagen, and elastin may contribute to different facial wrinkles and fine lines. These wrinkles and lines make you unhappy and turn your skin uneven. Especially wrinkles around the mouth can easily add extra age to your appearance. Sometimes, it resists you from smiling too.
Fortunately, there are various remedies and cosmetic procedures to level out the fine lines and wrinkles and tighten the sagging skin around the mouth. Here's a brief rundown of the causes, types, and effective wrinkle-reducing treatments.
Table Of Contents
What Causes Wrinkles Around Your Mouth?
Primarily, perioral wrinkles or wrinkles around the mouth are due to aging. With age, the collagen production around the lips becomes less dense, and the skin gets very thin compared to other parts of the face. Due to this, the area around your mouth is one of the first sites to display the first signs of aging.
Therefore, understanding the causes of wrinkles around the mouth is essential to treat in the right way. Various intrinsic and extrinsic factors may contribute to premature wrinkles along with outside influences hastening the process, including:
Types Of Mouth Wrinkles And Fine Lines
There are different types of mouth wrinkles, and an aesthetician will discern the type of wrinkle you might have. Here are a few potential types of crinkles or lines:
How To Reduce Wrinkles Around Your Mouth?
After learning about the causes and types, a question might pop up on how to eliminate or minimize wrinkles around the mouth. If so, there are various ways to fade the fine lines and wrinkles away. We suggest starting with natural remedies since these nourish your skin and help reduce the appearance.
Best Treatment For Wrinkles Around Your Mouth
If you cannot get effective results through home remedies, the following treatment options for deeper wrinkles are at your disposal.
Smile Without Worrying About Your Wrinkles
Wrinkles around the mouth are generally unavoidable. Starting anti-aging products in your 20s can help you delay the development of these wrinkles. Also, you have many natural and cosmetic options to reduce the appearance and eliminate it. But it is also essential to consult your dermatologist to know the most suitable choice for your wrinkles.
FAQs
Q: Will the mouth wrinkles go away?
A: The lines and wrinkles are caused by repetitive muscle movements. You can eliminate these with natural remedies, Botox, dermal fillers, etc.
Q: At what age do mouth wrinkles appear?
A: It can appear at any age, depending on your genes and lifestyle. Fine lines may start from the early to late 30s and deepen as you enter your 40s or 50s.
References