10 Natural Remedies to Get Rid Of Under Eye Wrinkles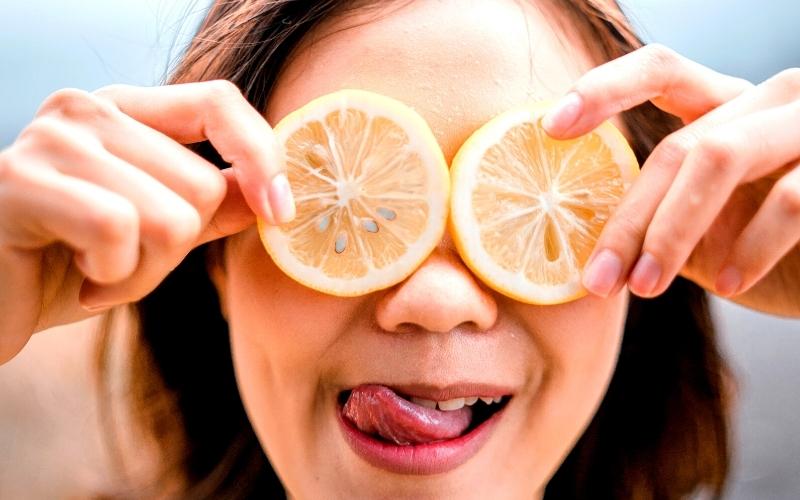 As we age, wrinkles under the eyes gradually appear. But age alone is not a primary cause for your under-eye wrinkles. They may appear for several reasons including poor dietary habits, bad sleeping routine, and lifestyle choices can exacerbate them.
Fortunately, you can find the most effective natural ingredients to help you get rid of under-eye fine lines and wrinkles while avoiding further harm by being aware of their potential causes. Some of these are especially useful when you've been sleep deprived and stressed.
How to Remove Wrinkles Under Eyes Naturally?
Here are some DIY methods that could help you get rid of your under eye wrinkles in a natural way.
1. Banana
Banana is a rich reservoir of vitamins A, B6, C, and E and is an amazing nourishing agent. Bananas fight against the effects of aging and repair free radical damage when applied as an under-eye mask.
DIY Mask:
Mash the banana into a smooth paste.
Apply the paste evenly around your eyes to cover all the wrinkles, and dab it lightly.
Allow it undisturbed for about 15 to 20 minutes.
Wipe it off with a clean damp cloth and rinse your face with cold water.
Tip: You may also apply banana slices to avoid a mess.
Regular consumption of bananas can produce amazing internal and external benefits. You will see improved skin texture and you may also want to complete our glow up challenge.
2. Turmeric
Turmeric is an excellent addition to any face mask due to its healing and antibacterial properties. When applied to the face, turmeric creates a barrier that keeps germs out. Additionally, it contains curcumin, a strong antioxidant that prevents free-radical damage and promotes the production of new cells.
DIY Mask:
Turmeric and Yogurt
Mix two teaspoons of curd with one teaspoon of turmeric.
Apply this mixture to your face.
Wash it off after 15 minutes.
The presence of high lactic acid, alpha-hydroxy acid, and anti-aging properties provide a luminous skin.
Turmeric and Coconut Oil
Mix one tablespoon coconut oil and a little turmeric to make a smooth paste.
Apply it to the wrinkles.
Wait for 15 to 20 minutes, and then rinse off.
Tip: It is advisable to apply the turmeric mask to the whole face for an even tone rather than targeting the wrinkled areas since turmeric can stain yellow.
Coconut oil provides hydration, and regular use of these two ingredients can minimize under-eye wrinkles.
3. Argan Oils
Argan oil is one of the greatest at-home treatments for eye wrinkles. It has high antioxidant content and is packed with fatty acids and vitamin E, which hydrate and support the flexibility of the delicate skin cells around the eyes.
Many aging symptoms, including wrinkles, puffiness, and dark circles under the eyes, can be treated with argan oil.
DIY Mask:
Take two or three drops of argan oil to your fingertips.
Circularly massage the region surrounding your eyes with gentle pressure.
Use lukewarm water to rinse or wipe it off with a damp cloth.
Tip: You may apply argan oil before bed and leave it overnight. Rinse off in the morning.
4. Lemon
The juice of lemon combined with yogurt can be incredibly beneficial to the skin. Lime is an antioxidant that tightens the skin; vitamin E speeds up skin healing and clears blemishes. The lactic acid dissolves dead skin cells and improves the face.
DIY Mask:
Lemon and Yogurt
Mix freshly extracted juice of a lemon, two teaspoons of yogurt, one teaspoon of honey, and two vitamin E capsules.
Apply it to your face and allow it to dry.
Wash your face with cold water after 15 minutes.
Lemon and Sugar
Extract fresh lemon juice and add a teaspoon of sugar.
Use the mixture to gently massage your face, focusing on the wrinkled regions.
Leave them alone for five minutes.
Use cold water to wash it.
While sugar exfoliates dead skin cells, lemon removes all age spots, wrinkles, and dark patches from the skin. This combination is a reliable at-home treatment for hands with aging skin.
5. Pineapple
An efficient home cure for anti-aging is pineapple. This tropical fruit is loaded with antioxidants, which can repair any harm done by free radicals. The antioxidants speed healing, and vitamin C enhances skin suppleness and collagen formation.
DIY Mask:
Extract fresh juice from the pineapple chunks by crushing them.
Apply the juice around your eyes or whole face and massage.
After a few minutes, wash your face.
6. Jojoba Oil
Jojoba oil penetrates through the deeper layers because its structure matches the natural oils found in the skin. Jojoba oil has been in use for a long time, especially for wrinkle treatment. It can prevent wrinkles and other aging symptoms. The high levels of Vitamin E in jojoba oil fight free radicals and stop them from harming.
DIY Mask:
Swab a couple of drops of jojoba oil on your fingers and apply it to the affected areas.
Massage the area for about five minutes.
After 20 minutes of relaxation, wash the oil away with lukewarm water.
7. Aloe Vera Gel
Aloe vera is among the best natural therapies for anti-aging in a certain sense. Strong antioxidants in aloe vera gel help slow down the free radicals that harm the skin and enhance cell growth.
DIY Mask:
Mix in one egg white and two teaspoons of aloe vera gel.
Apply this paste to your face or the targeted areas.
Give it a light massage.
After relaxing for 15 minutes, wash it off with warm water.
8. Avocado
Omega-3 fatty acids and vitamins A, D, and E are abundant in avocados. Antioxidants help the body's natural healing process and repair aging-related damage.
DIY Mask:
Make a silky avocado paste.
Apply the smooth paste to your face and let it sit for about 15 to 20 minutes.
Use cold water to wash it off.
Include avocado and other unusual superfoods in your regular skincare regimen. The nutrients help nourish and moisturize the skin's outer layer and are easily absorbed when applied as a paste.
9. Egg White
Egg white aids in producing collagen and minimizes deep creases' appearance.
DIY Mask:
Take some egg white in a small bowl and mix it well.
Apply it to your wrinkles and leave it undisturbed for a few minutes.
Rinse it off after it dries and becomes stretchy.
10. Coffee Bean
In addition to being a fantastic stimulant, coffee has amazing benefits for the skin. It has potent antioxidant properties that can lessen the damage that free radicals do to your skin. It may enhance your skin's overall appearance and reduce fine lines, wrinkles, and uneven pigmentation.
DIY Mask:
Combine coffee with an equal amount of chocolate.
Add a little honey to form a paste.
Apply to your face, then wait 15 minutes.
After washing, pat your skin dry with a towel.
To eliminate wrinkles around the eyes and reveal more youthful-looking skin, incorporate these natural, at-home solutions as soon as possible into your skincare routine.
To Summarize
Under eye wrinkles are not a threat, but a warning. The above DIY masks would help you relieve of your under eye wrinkles and get a rejuvenated look. Do not hesitate to consult your physician or dermatologist if any symptoms or allergic reactions shows up.
Reference