These Are The 11 Best Toners For Oily Skin, Dermatologist Says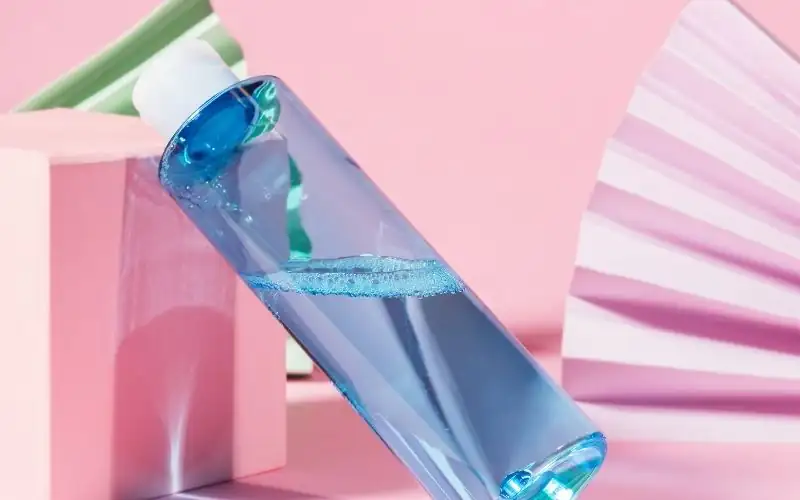 If you're looking for the best toner for oily skin, you're in the right place.
Toners are amazing skincare products that are totally underrated, in part because they're misunderstood.
Today's toners are bougie and tailored to every skin type and tone under the sun.
These babies don't just remove oil from oily skin anymore.
They're out here combating acne, battling hyperpigmentation, and removing texture — the perfect sidekick to any great skincare routine.
We'll get into some of the best toners for the different needs of your skin and why they should be an essential part of your journey to clear skin!
What are the benefits of toners?
While they are still great cleansers that remove dirt and oil to prepare the skin for the next products you will apply, toners offer a variety of other important tasks (1, 2).
One of the main specialties is that they can balance the pH of the skin to keep it slightly acidic, where it functions best.
Some toners can add moisture to hydrate your dry skin.
Others can provide antioxidants to help with anti-aging and protection of the skin from the harmful UV rays of the sun (you still need a great sunscreen, though).
Finally, some have anti-inflammatory agents to calm and soothe irritated skin.
Without further ado, let's talk toners:

Best bang for your buck: The Ordinary 7% Glycolic Acid Toner
Looking for the best toner for oily skin, huh? *The Ordinary has entered the chat*
The Ordinary 7% Glycolic Acid Toner is a great toner for oily skin and priced well at less than $10. It's vegan and cruelty free too!
It contains glycolic acid, which is an alpha-hydroxy acid (AHA) that controls excess oil and exfoliates dead skin cells to remove dullness and uneven texture, to unclog pores, and to help fight blemishes.
Plus, it also has anti-aging benefits that help to diminish dark spots, fine lines and wrinkles (1, 2). It also contains anti-inflammatory ingredients, such as Rosa damascena flower water (rosewater), Aloe vera, Centaurea cyanus flower water (1, 2, 3).
Rosewater and ginseng are both good antioxidants to help protect the skin from the harmful rays of the sun.
Finally, glycerin will help to hydrate the skin and improve dryness without adding oiliness (1, 2).

Best all around toner for oily skin: Paula's Choice Skin Balancing Toner
Paula's Choice contains niacinamide which is great at decreasing excess oil production in addition to being an antioxidant (1, 2).
Both Burdock root, which is anti-bacterial, and chamomile, which is anti-inflammatory, help with breakouts (1, 2, 4).
It is also full of moisturizing agents, such as jojoba, sodium hyaluronate, glycerin and ceramides, to alleviate dryness (1, 2).
Paula's Choice Skin Balancing Toner is a little pricier at $21, but with all that goodness, you won't regret it.
This very well may be overall, the best toner for oily skin.

Best toner for oily skin with enlarged pores: Glow Recipe Watermelon Toner
We're not kidding when we say this toner is heaven-sent.
Glow Recipe Watermelon Toner is affordably priced at $15. It's vegan and cruelty-free.
It combines the hydrating power of watermelon, hyaluronic acid, and cactus with the exfoliating abilities of poly hydroxy acids (PHA) and beta hydroxy acids (BHA) (1, 2).
These hydroxy acids are gentler on the skin than AHA but still exfoliate well and decrease excess oil production to help diminish oiliness of the skin and decrease the size and look of pores.
It also contains tea tree oil to help with blackheads and blemishes (1).
Cucumber is an anti-inflammatory agent to help soothe irritated skin and lighten dark spots (1).

Best toner for oily acne-prone skin: Murad Acne Clarifying Toner
Murad combines the oil controlling properties of witch hazel and algae with the antioxidant properties of grape seed extract, and vitamins C and E to protect the skin (1, 2, 5-7).
Paired with the fact it's cruelty-free and does not contains sulfates or phthalates, this is a seriously good toner.
Moreover, it has great moisturizing ingredients such as calendula and carrageenan (1).
As a matter of fact, this toner includes anti-inflammatory properties of calendula, witch hazel and cucumber help to calm and soothe the inflamed skin of acne (1, 2).
Even though Murad Acne Clarifying Toner is a bit pricier at $26, it's well worth the splurge.

Best toner for oily sensitive skin: Herbivore Botanicals Jasmine Green Tea Oil Control Toner
Herbivore Botanicals Jasmine Green Tea Oil Control Toner is the most expensive one on the list, coming in at $39, but it's well worth it.
For one thing, it contains a powerhouse combination of anti-inflammatory ingredients.
This list includes Jasmine, green tea, ginger root, oat extract, and bergamot leaf oil to reduce the inflammation of acne-prone skin (1, 2, 8, 9).
Likewise, it controls excess sebum with gentle but effective ingredients, such as witch hazel, white willow bark and radish root (1, 2, 10).

Best drugstore toner for oily skin: Mario Badescu Aloe Toner
Mario Badescu Aloe Toner is reasonably priced at $15. It is a vegan, fragrance-free, and alcohol-free toner.
Couple that with the fact that it's also free of gluten, sulfates, and phthalates.
This toner is supercharged with aloe vera for intense hydration to combat dryness and to soothe inflamed skin of any type.
Not to mention how gentle and refreshing it is (1, 2).

Best vegan toner for oily skin: Fenty Fat Water Toner
This toner is vegan as well as gluten and cruelty-free.
It controls excess sebum and oil with different powerful ingredients, like witch hazel, radish root and Backhousia citriodora extract (1, 2, 10, 11).
Moreover, Fenty's toner contains amazing amount of antioxidants, such as acerola, fig, Camellia oleifera, Ginkgo biloba extracts and niacinamide (1, 2).
Key feature: it is also full of moisturizing ingredients to treat dryness, like glycerin, Hovenia dulcis, Ginkgo biloba and Camellia oleifera extracts (1, 2).
Of course, Fenty Fat Water Toner is pricier at $28 but worth every penny. Seriously.

Best toner for oily skin with acne scars: The Inkey List Glycolic Acid Toner
The Inkey List Glycolic Acid Toner is a steal at $11.
This is a strong toner for oily skin types and acne-prone skin, that controls oil through witch hazel, alcohol, and glycolic acid (1, 2).
Not to mention, glycolic acid is also a great ingredient to exfoliate dead skin cells to remove dullness and uneven texture, to unclog pores, and to prevent blackheads and whiteheads.
This amazing ingredient also helps fade fine lines, wrinkles, and acne scars.
Furthermore, The Inkey List contains castor oil for moisturizing and Boerhavia Diffusa root extract to soothe inflamed skin and remove redness (12, 13).

Best natural toner for oily skin: Bioessance Squalene Toner
Bioessance Squalene Toner is vegan and cruelty free and does not have any parabens, fragrance, or PEG.
Equally, it helps to control oil and exfoliate dead skin cells with willow bark and betaine salicylate (beta-hydroxy acid) which helps with blemishes (1, 2).
There are also anti-inflammatories to help with breakouts and redness, such as cucumber, turmeric, and lavender (1, 2).
Key feature: It provides deep non-greasy hydration and moisture with squalene and hyaluronic acid, which moisturizes the skin and prevents dryness (1, 2).
Although bioessance Squalene Toner is a little more expensive at $28, it's a rock-solid choice.

Best toner for oily skin with blackheads: Farmacy Deep Sweep 2% BHA Toner
Farmacy Deep Sweep 2% BHA Toner is a little on the expensive side at $28.
This product is gluten and cruelty free and does not have any parabens, fragrance, phthalates, or mineral oil.
Uniquely, it works well at treating blackheads and whiteheads, removing dullness, and unclogging pores with a powerful combination of exfoliants, such as BHA, moringa, and papaya enzymes (1, 2, 11).
In addition, it contains antioxidants scutellaria and chlorella to protect the skin (15-18). Glycerin and lactic acid will help hydrate and add moisture to your skin (1, 2).

Best toner for oily skin with discoloration: Ole Henriksen Glow 2OH Toner
Ole Henriksen Glow 2OH Toner is reasonably priced at $16.
This is the best toner for oily skin with discoloration.
This toner doesn't contains any parabens, sulfates or phthalates.
Equally important, it uses glycolic and lactic acids to exfoliate dead skin cells to unclog pores and to remove dark spots and fine lines (1, 2).
Witch hazel helps control oil and excess sebum to help with the look of pores (1, 2).
It's also packed full of soothing ingredients such as sandalwood, chamomile, and licorice extracts to help remove redness and inflammation (1, 2, 19).
How often should I use a toner?
If your skin will tolerate it, you should use a toner once to twice a day, in the morning and in the evening, as long as it's not drying your skin or causing irritation.
It should be applied to your clean face, right after cleansing.
In fact, this is a great way to double cleanse to ensure you have removed all the dirt and oil from your face.
In certain instances, you may want to use one type of toner in the morning and a different one at night to address different concerns with your complexion.
If your skin gets irritated, just decrease the frequency of use. It can take time for your skin to get used to the toner.

What do I need to know before I purchase a toner?
Before you purchase a toner, make sure you know your skin type
Plus, always read product labels to ensure you select the correct toner for your skin.
Similarly, it is also important that you know what ingredients to use and what to avoid.
Have dry skin? Look for toners that contain moisturizing ingredients, like hyaluronic acid or glycerin.
If you have oily skin and want to improve the appearance of pores, witch hazel and hydroxy acids can help.
For those with sensitive skin, look for anti-inflammatory ingredients such as aloe vera or chamomile.
If you want to prevent premature aging, look for antioxidants like vitamin C and E.
What's my skin type?
Here is a quick guide to help determine your skin type:
Normal skin
Not oily or dry
Not red or irritated
Can tolerate any product
Oily skin
Skin is shiny and greasy
Can have blackheads and breakouts
Dry skin
Skin is flaky or dull
Can feel rough or tight
Sensitive skin
Skin is red and flaky
Can feel itchy or have burning sensation
Combination skin
Oily skin in T zone (forehead, nose, and chin)
Dry on the rest of the face
Which ingredients should I avoid?
There are several ingredients you should avoid because they can cause side effects in some people (1, 2).
Sulfates: Products that contains these ingredients can cause irritation. Some people have found that they will clog their pores and worsen acne.
Parabens: Parabens are used as preservatives in many different skincare products. However, They can cause skin irritation and even allergic reactions. There is also a concern that parabens can interfere the the hormone estrogen and increase your risk of breast cancer, but more research needs to be done.
Dyes and fragrances: These can potentially irritate your skin or you may even be allergic to them. People with sensitive skin should avoid these.
Mineral oil and petrolatum: These products are great moisturizers but not for the face. They can clog pores leading to a worsening of your blackheads and whiteheads.
Denatured or isopropyl alcohol: While this is a great astringent to remove dirt and oil for the face, it is also very irritating especially for sensitive skin. In the long term, it can even lead to an excess oil production. This does not include alcohols such as cetyl or stearyl alcohol. These are fatty alcohols which hydrate the skin. Not all alcohols are bad.
Phthalates: These chemicals are used to make plastics and can even help dissolve other materials. They have been linked to cancer, reproductive problems, asthma, and diabetes.

Final word
Finding the best toner for oily skin can be a challenge.
But toners are important skincare products and a great addition to everyone's skincare routine.
It's clear they bring a variety of benefits for your complexion.
Depending on the toner, it can remove dirt and oil to thoroughly cleanse the skin, hydrate/moisturize your skin, reduce inflammation, and anti-age.
Notably, they also balance pH of the skin to keep it healthy and functioning optimally in order to keep moisture in and microbes out.
In order to reap the rewards, make sure you select the right toner for your skin type and the particular needs of your skin.
If you need help selecting one, you can always seek consultation from your dermatologist.
Baumann L (ed) 2015. Cosmeceuticals and Cosmetic Ingredients. McGraw-Hill Education, NY.
Draelos ZD (ed) 2005. Cosmeceuticals. Elsevier Inc, NY.
Sabouri-Rad S, Sabouri-Rad S, Sahebkar A, Tayarani-Najaran Z. Ginseng in Dermatology: A Review. Curr Pharm Des. 2017;23(11):1649-1666.
Miazga-Karska M, Michalak K, Ginalska G. Anti-Acne Action of Peptides Isolated from Burdock Root-Preliminary Studies and Pilot Testing. Molecules. 2020 Apr 27;25(9):2027.
Pangestuti R, Siahaan EA, Kim SK. Photoprotective Substances Derived from Marine Algae. Mar Drugs. 2018 Oct 23;16(11):399.
Kumar S, Marrero-Berrios I, Kabat M, Berthiaume F. Recent Advances in the Use of Algal Polysaccharides for Skin Wound Healing. Curr Pharm Des. 2019;25(11):1236-1248.
Berthon JY, Nachat-Kappes R, Bey M, Cadoret JP, Renimel I, Filaire E. Marine algae as attractive source to skin care. Free Radic Res. 2017 Jun;51(6):555-567.
Rath CC, Devi S, Dash SK, Mishra RK. Antibacterial Potential Assessment of Jasmine Essential Oil. Indian J Pharm Sci. 2008 Mar-Apr; 70(2): 238–241.
Perna S, Spadaccini D, Botteri L, Girometta C, Riva A, Allegrini P, Petrangolini G, Infantino V, Rondanelli M. Efficacy of bergamot: From anti-inflammatory and anti-oxidative mechanisms to clinical applications as preventive agent for cardiovascular morbidity, skin diseases, and mood alterations. Food Sci Nutr. 2019 Jan 25;7(2):369-384. doi: 10.1002/fsn3.903. PMID: 30847114; PMCID: PMC6392855.
Manivannan A, Kim JH, Kim DS, Lee ES, Lee HE. Deciphering the Nutraceutical Potential of Raphanus sativus-A Comprehensive Overview. Nutrients. 2019 Feb 14;11(2):402. doi: 10.3390/nu11020402. PMID: 30769862; PMCID: PMC6412475.
Mani JS, Johnson JB, Hosking H, Ashwath N, Walsh KB, Neilsen PM, Broszczak DA, Naiker M. Antioxidative and therapeutic potential of selected Australian plants: A review. J Ethnopharmacol. 2021 Mar 25;268:113580. doi: 10.1016/j.jep.2020.113580. Epub 2020 Nov 13. PMID: 33189842.
Patil KS, Bhalsing SR. Ethnomedicinal uses, phytochemistry and pharmacological properties of the genus Boerhavia. J Ethnopharmacol. 2016 Apr 22;182:200-20. doi: 10.1016/j.jep.2016.01.042. Epub 2016 Feb 2. PMID: 26844923.
Lin TK, Zhong L, Santiago JL. Anti-Inflammatory and Skin Barrier Repair Effects of Topical Application of Some Plant Oils. Int J Mol Sci. 2017 Dec 27;19(1):70.
Jadoon S, Karim S, Bin Asad MH, Akram MR, Khan AK, Malik A, Chen C, Murtaza G. Anti-Aging Potential of Phytoextract Loaded-Pharmaceutical Creams for Human Skin Cell Longetivity. Oxid Med Cell Longev. 2015;2015:709628.
Seok JK, Kwak JY, Choi GW, An SM, Kwak JH, Seo HH, Suh HK, Boo YC. Scutellaria Radix Extract as a Natural UV Protectant for Human Skin. Phytother Res. 2016; 30(3): 374-9.
Mir-Palomo S, Nacher A, Diez-Sales O, Ofelia Vila Buso MA, Caddeo C, Manca ML, Manconi M, Fadda AM, Sauri AR. Inhibition of Skin Inflammation by Baicalin Ultradeformable Vesicles. Int J Pharm. 2016; 511(1): 23-29.
Kudo M, Kobayashi-Nakamura K, Tsuji-Naito K. Bifunctioal Effects of O-Methalated Flavones from Scutellaria Baicalensis Georgi On Melanocytes: Inhibition of Melanin Production and Intracellular Melanosome Transport. PLoS One. 2017; 12(2): e0171513.
Yuan JP, Peng J, Yin K, Wang JH. Potential health-promoting effects of astaxanthin: a high-value carotenoid mostly from microalgae. Mol Nutr Food Res. 2011 Jan;55(1):150-65. doi: 10.1002/mnfr.201000414. Epub 2010 Nov 18. PMID: 21207519.
Moy RL, Levenson C. Sandalwood Album Oil as a Botanical Therapeutic in Dermatology. J Clin Aesthet Dermatol. 2017 Oct;10(10):34-39. Epub 2017 Oct 1. PMID: 29344319; PMCID: PMC5749697.