Oily Skin Got You Down? Choosing The Best Foundation Is The Key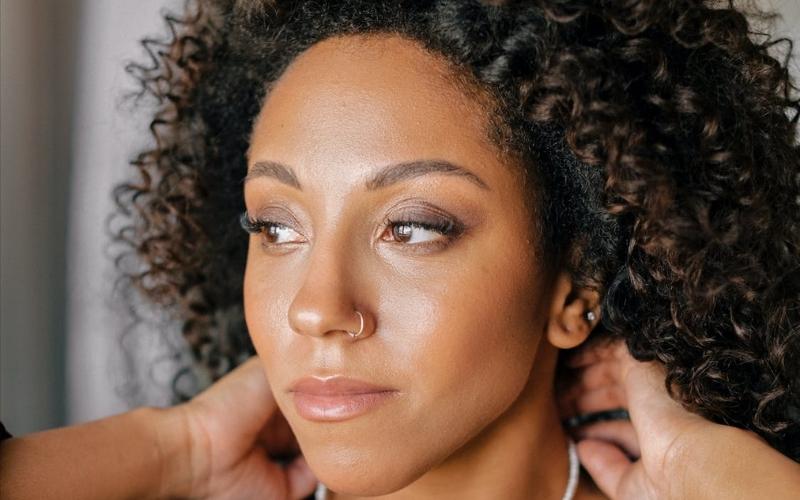 Dealing with oily skin can be extremely frustrating. You know the constant battle to keep your face shine-free. Your makeup starts to slide off your face by noon, and your foundation is a total greasiest by the end of the day. Don't despair! There are many foundations available that can help control your shine. Look for formulae that are non-comedogenic and free of oil (meaning they won't clog your pores), and opt for a matte finish if you're really struggling with shine.
Is Foundation Necessary?
Yes and No. Foundation is not always necessary, though makeup isn't complete without foundation. It helps get an even skin tone and builds a base for the makeup look
Oily skin is a common type characterized by excess sebum production. It can lead to clogged pores, breakouts, and a shiny appearance. For these reasons, many people with oily skin feel the need to use foundation as a way to mattify the complexion and create a flawless look.
However, some people find that foundation leads to clogged pores and breakouts. So, is it really worth it? It may depend on the type of foundation you use. If you choose a heavy, full-coverage foundation, your pores will likely become clogged over time. On the other hand, lighter foundations made with breathable ingredients are less likely to cause breakouts. Ultimately, the best way to deal with oily skin is to experiment with different products until they work for you and your oily skin.
Foundation may be necessary for special occasions, but it is not a required part of daily skincare for those with oily skin.
Best Foundation For Oily Skin
Powder foundations work best for oily skins because they are talc-based and quickly absorb oil from your skin. Additionally, it's less likely to clog pores than a liquid foundation, which is advantageous for skin prone to acne.
Traditional foundations can be too heavy, causing your pores to clog and creating an even oilier appearance. However, a few foundations on the market specifically designed for oily skin can help you get a glowing face within minutes.
Here are a few points you need to keep in mind when looking for the best foundation for oily skin:
First, it's important to choose a formula that is oil-free and non-comedogenic, as this will help to keep your skin from becoming clogged and irritated. Look for a lightweight gel, water, or aloe vera foundation. Go for products that contain salicylic acid since it can be beneficial for acne-prone individuals.
Next, you want to look for a foundation that provides good coverage without being too heavy or cakey – something like a tinted moisturizer or a BB cream is usually a good option.
Finally, set your foundation with a setting powder or spray, as this will help keep it in place and hold it back from slipping off throughout the day.
With a little trial and error, you're sure to find a foundation that works for you. And who knows? You might even find that you enjoy finding your perfect match.
Best Makeup For Oily Skin
Use cosmetics with low salicylic acid concentrations if you have extremely oily skin to avoid pore clogging. Dimethicone has a mattifying effect and aids in absorbing skin oil. Silica is frequently employed to absorb oil and lessen shine.
For oily skin, finding the right makeup can be a challenge. You want something that will control shine and keep your skin looking matte, but you also don't want to end up with a heavy, cakey feeling. The good news is that there are a lot of great options for people with oily skin. Here are a few of our favorites:
Pressed Powder: This is a must for anyone with oily skin. It's quick and easy to apply and does an amazing job of controlling shine. A translucent powder is a good option if you're worried about looking too cakey. However, if you want more coverage, go for a pressed powder foundation. Just make sure to choose one specifically designed for people with oily skin.
Mattifying Primer: A mattifying primer is another great option for controlling oil and shine. It goes on before your foundation and helps create a smooth, even surface. It also helps your makeup to stay in place all day long. Choose an oil-free primer; otherwise, it can worsen your problem.
If you're set on using liquid foundation, there are some great options out there specifically designed for people with oily skin. Look for foundations that are labeled "oil-free" or "mattifying." These formulas will help to control shine and keep your face looking fresh all day long. Just apply them with a damp sponge or brush to avoid streaking.
Best Full Coverage Foundation For Oily Skin
The best full coverage foundation for oily skin would be an oil-free product with cruelty-free ingredients and hydrating agents.
Many products are too heavy, causing your skin to feel suffocated. Others don't offer enough coverage, leaving your complexion looking uneven. And then there are those foundations that don't stay put, no matter how much powder you use.
First, look for foundations that are specifically designed for oily skin. These products will typically contain ingredients like kaolin clay or tea tree oil, which work to absorb excess oil and keep the skin shine-free. Other products have oil-free formulas packed with perlite and silica to absorb excess oil and mattify. Silicon-based products also work great for oily, lightweight skin with buildable coverage.
What Should You Look While Choosing A Foundation For Oily Skin?
You're not alone if you're struggling to find the best foundation for your oily skin. There are many goods on the market that make claims to be "oil-free" or "mattifying," but knowing which ones will live up to their promises can be tough. However, there are a few things you can look for when choosing a foundation that will aid in oil control and maintain the matte appearance of your skin all day.
Finish: When selecting a foundation for oily skin, you must consider how much coverage you want or desire. You could require a foundation with complete coverage or one that can be built up to it if you frequently break out. Others might choose a sheerer, more natural level of covering.
Coverage: Choose a foundation that offers medium coverage that you may build up to create full coverage if your breakouts often occur only during specific periods of the month.
Shade: Finding a foundation that matches your skin tone is crucial. The likelihood that a brand's shade will perfectly complement your skin tone is higher when the brand has broader shades. It's a wonderful idea to comprehend your undertones and overall skin tone so you can select warm, cool, or neutral foundation hues.
Longevity: The durability of your foundation is one of the main issues you should be concerned about if you have oilier skin. Finding a foundation that can withstand the duty of remaining in place for whatever length you need is important if you have oily skin because it can cause the foundation to melt or slide. In order to keep your makeup, remain longer, go for an extended wear foundation.
With these tips in mind, you'll surely find the best foundation for your oily skin. With the right products, you can create a beautiful look that lasts all day – even on the oiliest skin.
FAQs
Q: What are the ingredients to look for in a foundation for oily skin?
A: For oil control, look for ingredients like talc, kaolin, or silica. These can absorb the oil content and keep your skin fresh and oil-free.
Q: Is choosing a suitable foundation really easy?
A: No, it is not really an easy procedure. As it depends on your individual's skin type and specific needs, trying different foundations is essential to check which one works best on your skin.
References
https://www.pinkvilla.com/fashion/beauty/foundation-oily-skin-1100290#BestFoundationforOilySkin:Top10Foundations
https://clairetalksbeauty.com/liquid-vs-powder-foundation/
https://www.allure.com/gallery/best-foundations-for-acne-prone-skin