Essential List When Choosing A Foundation For Skin Tone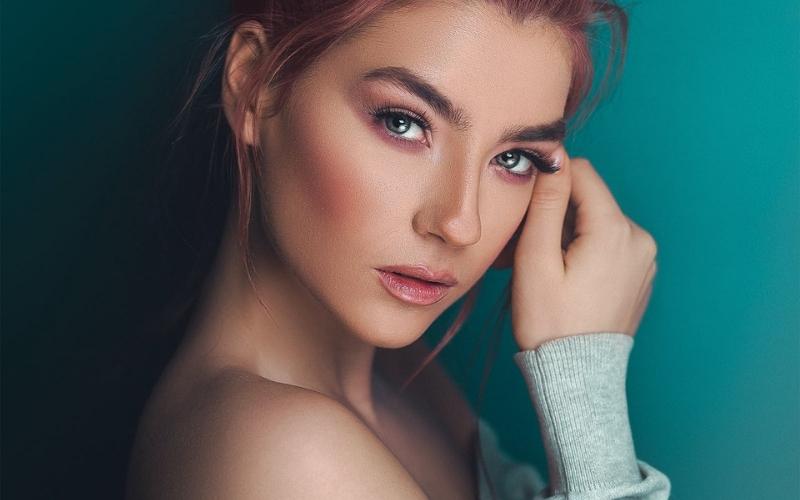 Many of us have experienced a few setbacks while uncovering the holy grail foundation, from a color mismatch that causes a mask-like line on your neck to a breakout in a specific area or foundation that settles into small lines.
Choosing a foundation should aim to create an enhanced version of your skin. And to do this, you need to think about the formulations, finishes, and hues available in the market to assist you in finding the ideal product for you.
Once you know the fundamentals, finding the right foundation for your skin tone could be a piece of cake. Here are some pointers that will help you choose the right foundation for achieving an even skin tone.
Determine Your Skin Type
Whether you have oily, dry, normal, mixed, or sensitive skin, the type of your skin might affect the shade of foundation you choose because different formulas perform better on different skin types. You must choose a foundation color that best suits your skin.
Oily Skin
Powder foundation is ideal for oily skin because it helps to absorb excess oil and gives the skin a matte finish. It offers a happy medium and a buildable coverage that can be customized to your preferences while still allowing your skin to breathe.
You may also use oil-free or oil-reducing liquid foundations, giving you light to medium coverage. The trick is to look for "oil-free or mattifying" formulations.
Dry Skin
Choose a hydrating and moisturizing foundation that provides sheer coverage, such as tinted moisturizers or balms for light to medium. Using such a formula can leave your skin looking dewy and bright.
Choose a mousse or creamy liquid foundation if you want medium to full coverage. Avoid using powder and matte foundations because they accentuate your skin's dryness or chalkiness.
Mixed/Normal Skin
People with mixed skin types can choose between liquid, powder, cream, and serum according to their combination skin. Generally, foundations with satin formulations will work better and last longer.
Sensitive Skin
Choose a foundation with natural formulations to avoid skin irritation or breakouts. If you have sensitive skin, certain ingredients, such as alcohol, parabens, and fragrance, can cause skin irritation.
Recognize Your Undertone
While most people know their skin tones, undertones are sometimes harder to pin down. The distinction between the two is that although undertones are the colors that show through your skin and influence the overall hue, skin tone refers to your complexion.
Undertones might have warm hues (gold, yellow), cool hues (red, pink, blue), or neutral hues (olive), and this influences what shade of foundation will look best on your complexion. Now, if you wonder how to find your skin's undertone, don't worry! There are numerous methods for identifying undertones.
Here is one common technique to identify your undertone
Hold a white piece of paper close to your face.
Ensure your skin should take on a tint from the white.
If you have a cold undertone, your face will have a more pink or blue appearance; warm if it has a more yellowish appearance.
You are neutral if your skin appears to be gray.
Another technique is to look inside your arm. You have cool-toned skin if your veins are blue or purple, whereas green veins indicate warm-toned skin.
Knowing your skin's undertone will make it simpler for you to choose the most flattering foundation when you go foundation shopping.
Pick Out A Shade That Complements Your Skin Tone
Once you've identified your undertone, you may look for foundation shades that match. Choose a foundation with pink undertones if you have a cool complexion; if you have a warm complexion, choose a shade with yellow undertones. Some foundation shades even have a label that indicates the undertones to make it easier to locate a match for your skin tone.
Do not attempt to cover up your skin's natural undertones unless you want to color-correct.
So how do you pick the best foundation for your skin tone?
A few tests are necessary to determine the foundation shade best suits you.
Test The Shade
Your neck or jawline are the finest areas to see if a foundation complements your skin tone. The ideal hue will flawlessly match your skin tone and prevent you from looking ashy or eerie. It's the wrong tint if it gives your complexion a pale or yellow cast or if it makes you look darker.
If in doubt, choose the slightly darker color because going lighter nearly always appears fake and chalky.
Test Under Lighting
Remember that the season may have an impact on your complexion. Due to less sun exposure in the winter, you may be paler and tanner in the summer. So before applying foundation to your full face, be careful to swipe some on first and check it out in various lighting.
Additionally, since you probably won't always have strong lights nearby, you shouldn't simply rely on your bathroom lights to test your foundation for lightning. Try it out in natural light to see how it will appear when you're out in the open.
Instead of sticking to one shade of foundation throughout the year, you can try mixing and matching two different shades. It might also work since different parts of your face can have varying skin tones throughout the year.
Virtual Tools
You can use the Virtual Makeup Try-On Tool to experiment with different makeup colors if you have trouble finding the right foundation hues at the store. You can test out more than 100 hues without leaving your house's comfort.
Select The Right Coverage And Finish
If you've never used foundation before, you might be confused by the term "finish." Even seasoned foundation users sometimes appear to be unsure which one they desire. A finish is simply the sheen (or lack thereof) that a foundation formula leaves on your skin.
Dewy, matte, semi-matte, natural, and luminizing finishes are all available, and each one looks gorgeous on its own. The foundation we choose to achieve the look we want should balance our skin's appearance.
For instance, if you have dry skin and want to appear to have a normal skin type, don't choose mattifying products. Dry skin combined with drying solutions does not result in a skin-like finish. In this case, a more moisturizing product would be preferable.
Similarly, coverage is a matter of personal preference. Some people like "barely-there makeup," while others prefer a flawless face covered in concealer and foundation.
These preferences must certainly be taken into consideration when choosing your products. It's believed that a buildable foundation is always the best because it can obtain various levels of coverage.
Use It First Before Purchasing It
If you are unsure of the foundation that you choose to buy, you may opt to try product samples. It will allow you to test the product before committing to a larger, more expensive order.
Using different sample foundation shades for a few days can be the smartest move. This approach will help you to determine the appearance you want with the right foundation shade.
Hence, consider product samples in different variations, shades, and formulae to better delineate the best foundation that suits your skin type and tone.
FAQs
Q: Is it good to use foundation on sensitive skin?
A: It completely depends on the individual person's wish and the type of foundation and ingredients being used. You have to choose the one which is designed for your sensitive skin. Otherwise, it may irritate your skin.
Q: Does foundation make my skin even drier?
A: Yes, it may make your skin dry sometimes. You may experience this dryness when you show carelessness in moisturizing your skin before using a foundation. In some cases, dehydrated skin and conditions like eczema, psoriasis, or rosacea may make your skin dry after foundation application.
References