Nourishing Your Skin With Cleansing Oils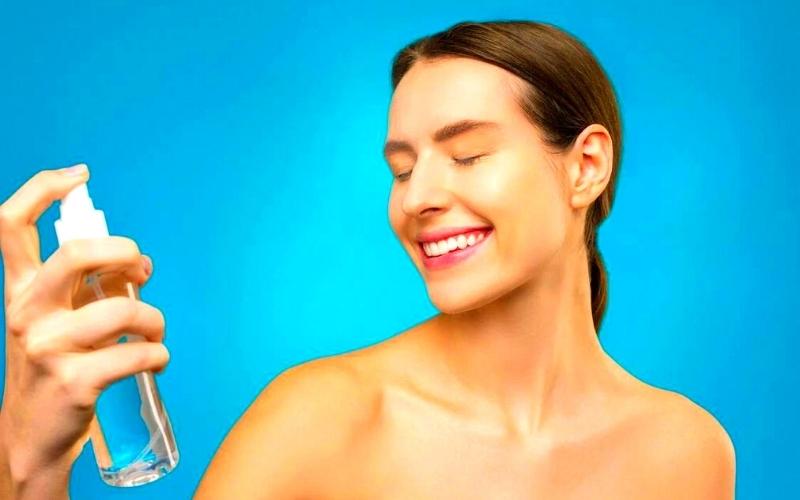 Cleansing oils are made to eliminate dirt, oil, and other stubborn pollutants and makeup.
Cleansers with an oil base are kinder to the skin than cleansers without an oil base.
Some cleansing oils might block your pores and make you more likely to break out.
Oil cleansing is a famous Korean beauty ritual. Individuals who use a lot of heavy or long-lasting makeup and anyone who wishes to add double cleansing into their daily routine will find it extremely beneficial.
The oil cleansing method is a more natural way to care for your skin than your typical face cleansing routine. The oil cleansing technique can cleanse your face without removing its natural oils, control breakouts, and calm sensitive skin, leading to clear, balanced skin.
Learn more about oil cleansing, its advantages, the methods involved, and how to include it in your skincare routine below.
What Are Cleansing Oils?
Cleansing oil is nothing but a blend of opulent botanical oils blended in oil-based cleansing products to get rid of makeup, extra oil, grime, and other impurities from your skin's surface.
It is typically prepared by mixing various low-viscous oils that emulsify or lather when mixed with water. It aids in efficiently cleansing the skin without depriving it of its natural oils, clogging its pores, or over-drying.
Your skin will feel supple, smooth, and soft after using them. The cleansing oils are also non-comedogenic, lightweight, and suitable for all skin types, especially oily and acne-prone. A blend of plant oils may be present in cleansing oil, which is often free of mineral oil, soap, and sulfates.
OTC Cleansing Oils
The majority of well-known skin care companies provide at least one oil-based cleanser. Typically, a blend of oils, including argan, rice bran, rosehip, camellia, and others, is included in the formulation of these cleansers.
Homemade Cleansing Oils
DIY oil cleansers are typically created using castor oil, jojoba oil, sunflower oil, coconut oil, and hemp seed oil. You may also add essential oils to the mix.
How Do You Use Cleansing Oils?
You can apply cleansing oils in two ways: the conventional oil cleanse and the double cleanse. Although you can use any of the ways based on your preference, the conventional oil cleanse is excellent for all skin types, while the double cleanse is better for oily, mixed, and acne-prone skin.
Method #1: Conventional Oil Cleanse
The fundamental steps in oil cleansing entail applying the oil and rinsing it off with warm water.
Use clean hands and dispense 3 to 4 pumps of the OTC product on your fingers. Massage your face and neck gently with your fingers in an upward, circular motion, paying special attention to the eye area.
Add water to your skin and massage to emulsify or lather for a few minutes.
Use warm water to rinse and a soft towel to pat dry. Or else, you may use a warm, moist washcloth to gently wipe the oil away.
Apply two pumps to a cotton pad and hold over the eye area for a few seconds to remove any stubborn eye makeup before washing the rest of your face.
If you use homemade cleansing oils, determine the right oil for your skin type and how much oil to use.
Method #2: Double Cleansing
Try double cleansing for an even deeper clean. "Double cleansing" involves washing your face twice, initially with an oil-based cleanser and then subsequently with a water-based one. This method removes all the remaining oil and dirt and avoids pore clogging.
Use a breathable cleansing oil first and then a powerful foaming cleanser that hydrates and calms the face and neck.
A Word Of Caution: You must always perform a patch test to determine how your skin will respond to each method.
How To Choose Cleansing Oil For Your Skin?
You must be more mindful while choosing cleansing oil that suits your skin type and the specific needs of your skin. While choosing cleansing oil, you must also consider your skin concerns, such as acne, blackheads, and whiteheads.
You may make your cleansing oil by combining one or more types of oil, or you can get a pre-mixed oil cleanser from the market. Consider your skin type before purchasing a cleanser. If you are prone to acne, go for non-comedogenic cleansers.
Choose any good oil for your skin if you want to make your cleansing oil. Even for oil-based skin cleansing, you can use essential oils. But before applying it to your face, combine it with a carrier oil.
1. Dry Skin
More moisturizing and nourishing elements in your cleansing oil should be sought after if you have dry skin. You can hydrate your face properly with olive oil, shea butter, argan oil, and camellia oil.
You should avoid lemon and tea tree oil as they can exacerbate your skin's dryness.
Cleansing Oils: Avocado oil, jojoba oil, sweet almond oil, grape seed oil, sunflower oil, apricot kernel oil, and argan oil.
2. Oily Skin
You should look for non-comedogenic oil cleansers if you have oily skin. Choose oil cleaners with peppermint or tea tree oil. These oils have astringent qualities that can control and minimize excessive facial oil production.
Avocado, olive oil, and coconut oil are highly dense ingredients that are thick and heavy and can easily clog your pores. So, please stay away from them.
Cleansing Oils: Grape seed oil, jojoba oil, rosehip oil, organic sunflower oil, organic sesame oil, wheat germ oil, jasmine oil, lavender oil, chamomile oil, rose oil, and geranium oil.
3. Combination Skin
Finding the ideal cleansing oil for someone with mixed skin type is never easy since they may have both oily and dry patches. It is challenging to locate a cleanser that balances both skin issues.
The ideal ingredients for combination skin are those that effectively eliminate pollutants while hydrating, such as vitamin E and sunflower oil.
Cleansing Oils: Rose oil, geranium oil, Japanese camellia oil, sunflower oil, vitamin E, alfalfa oil, and squalane oil.
4. Sensitive Skin
Finding an oil-based cleanser might be difficult for those with sensitive skin because nothing works since their skin reacts to every element listed here. You should look for an all-natural oil cleanser or prepare cleansing oil using raw, organic coconut oil.
Cleansing Oils: Meadowfoam seed oil, jojoba oils, organic coconut oil, rosemary oil, and camellia seed oil.
5. Acne-Prone Skin
Choose an oil cleanser for acne-prone skin that is free of irritants and triggers. Mineral oil-based cleansers are a big no-no since they can clog your pores and lead to fresh breakouts.
Avoid using fragrance cleansers because they could irritate your skin and make it swell. AHAs and BHAs are two components to look for. These anti-acne chemicals can effectively cleanse your skin and lessen outbreaks.
Cleansing Oils: Olive oil, vitamin E oil, sunflower oil, rosemary leaf oil, castor oil, rosehip oil, grape seed oil, rice bran oil, calendula oil, macadamia oil, and jojoba oil.
6. Normal Skin
Fortunate are those with normal skin type. One can experiment with the oils mentioned above to discover the ideal one for their skin. To keep the skin's natural moisture balance, one must choose a lightweight cleanser that offers a lot of hydration.
Advantages Of Using A Cleansing Oil
Since facial oils hydrate and nourish the skin, they are crucial to any skin care regimen. We'll look at a few advantages of including them in your skin care regimen right now:
Makes use of natural ingredients
Simple, safe, and affordable
Optimizes the skin's natural oil production
Gently eliminates your makeup without causing harm
It locks in moisture and provides hydration
Removes excess sebum, grime, and pollutants
Unclogs and clears the pores on your skin
Leaves your skin moisturized, elastic, and velvety
Scales down the visibility of wrinkles and fine lines
It can serve as a foundation for makeup
Helpful in getting rid of zits
Though oil cleansing has been said to serve the skin with many benefits, some cons are associated with this method.
Mixing different oils or applications can sometimes be messy.
It takes time for this method to start working. Results don't appear right away.
During the earliest phases, it could lead to skin breakouts.
Last, but not least, this method hasn't undergone a lot of research, and it might not even work for your skin type or condition.
The Way Forward Cleansing
Oil cleansing is one of the organic ways to clean your face without removing the oils from your skin. By eliminating dead skin cells, product buildup, and pollutants, you can oil cleanse to replace the unhealthy oil on your skin with healthy oil.
Make your own oil cleanser by combining oils appropriate for your skin type, or purchase one that has already been blended. But first, try getting to know your skin better before deciding.
Different skin types will require different kinds of cleansing oils. For best effects, only perform an oil cleansing once daily and keep up the regimen for a while.
FAQs
1. Is oil cleansing suitable for all skin types?
Yes, it suits almost all skin types, but if your skin is sensitive, you can prepare cleansing oil using raw, organic oil to avoid any reactions. In this case, doing a patch test before applying an oil cleanser on your face is better. Give your skin some time, and then use the oils based on the results.
2. How long does it take for the skin to adjust to the cleansing oils?
Your skin may take two to three weeks to feel comfortable with the new oil use. It may react with purging pimples when you suddenly swap out your regular cleanser with cleansing oils.
3. Which is the best cleansing oil?
Jojoba oil is one of the best cleansing oils as its formulation is similar to our skin's natural sebum. The non-allergenic character of this oil makes it suitable for all skin types, especially people with very sensitive skin.
References