7 Best Natural Oils For Smooth And Radiant Skin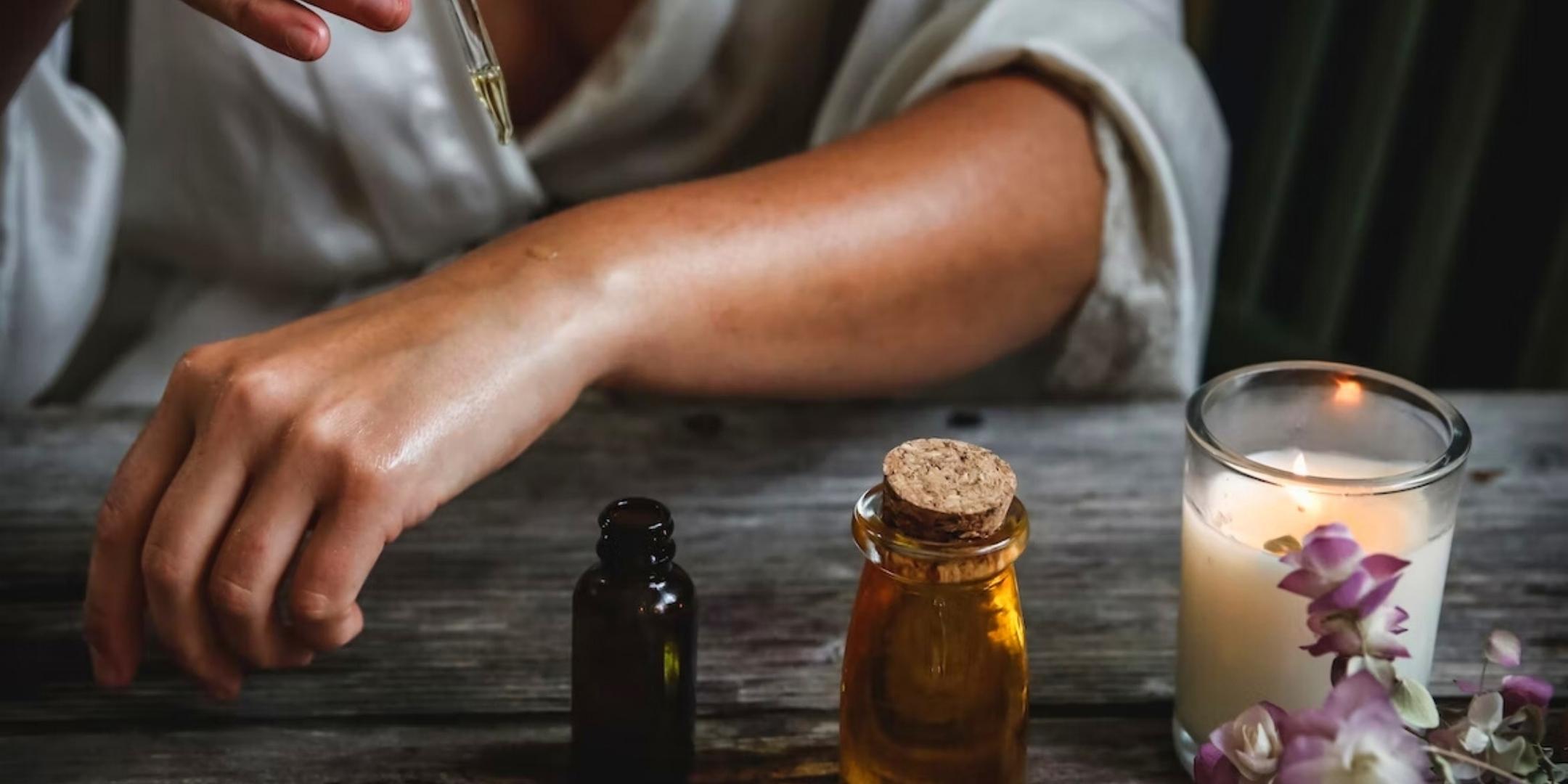 Best natural oils are the newest skincare saviors, especially for sensitive, dry skin that requires persistent care. These nourishing oils can significantly improve when used regularly in your skincare routine.
Natural oils are extracted from plant parts such as bark, seeds, stems, roots, and flowers without using chemicals. Natural oils are healthy, skin and environmentally friendly with excellent nutritional value. Apart from ingesting the oil, one can use the oil topically to improve skin health and hair quality.
Packed with vitamins A, E, and antioxidants, the natural oil locks in moisture to prevent dryness, prevents signs of aging, and promotes naturally healthy, glowing skin.
Here are some of the time-tested cold-pressed best natural oils that have been manifested to provide maximum benefits for the skin:
1. Coconut Oil
Coconut oil has been used and known for generations after generations for its benefits in various head-to-toe treatments. It is power packed with various nutrients, fatty acids (caprylic acid, capric acid, and lauric acid), and antioxidants which can be ingested and applied topically to promote skin health and hair quality.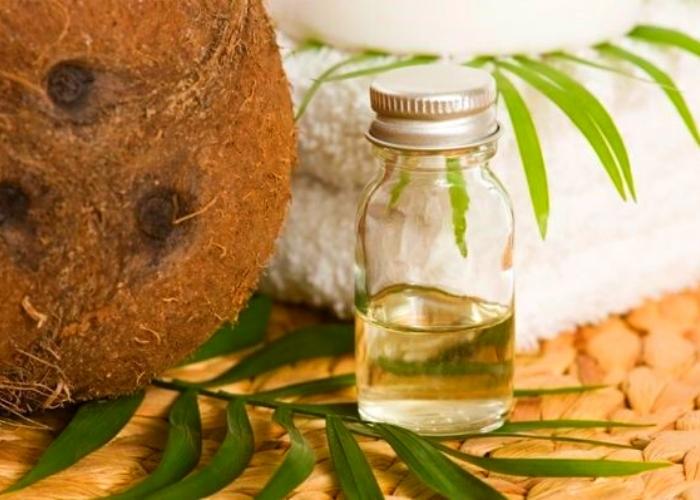 Positives
Improves the skin texture;
Stimulates blood circulation in your body;
Acts as a protective skin barrier against toxins, dirt, and other environmental pollutants;
Revitalizes and nourishes dry, flaky, and dehydrated skin;
Balances sebum production and traps moisture;
Fights against skin infections, bacterial and fungal;
Soothes dry hands;
Minimizes fine lines and wrinkles;
Soothes and calms irritated skin;
It acts as a natural sunscreen with SPF ranging from 4 to 5;
Protects during harsh winter months;
It can be used as a moisturizing shaving cream, natural cleansing oil, or makeup remover;
Highly effective in the treatment of chronic skin conditions.
Negatives
It may not suit people with oily, acne-prone, and combination skin types due to its comedogenic properties;
Thicker in consistency and may feel heavy and greasy when applied;
It may clog pores and cause acne breakouts on the face (but safe to use on other body parts).
Who Can Use
People with dry and normal skin types.
Other skin types people can use on their body (avoid face) to moisturize their skin.
How To Use
Skin: Scoop a little coconut oil (solid or liquid) with your fingers and apply it on your face and all over your body. Leave it for about 30 minutes and shower bath in warm water. You may also apply this oil on your body post-shower.
Makeup Remover: Apply it on your face and leave it for a few minutes. Gently rub your face with your fingers, wipe away using a wet cloth, or rinse off with lukewarm water. Coconut oil tends to melt away anything from foundation to mascara.
2. Castor Oil
Castor oil serves various functions in industry, medicine, and therapy. It contains generous amounts of ricinoleic acid (a monounsaturated fatty acid) and several other fatty acids.
Castor oil is an ancient old remedy used in cooking, skin, and hair regimes, as well as some ailments such as digestive issues, constipation, eye irritation, and stimulating labor in pregnancy.
In today's market, you may find natural beauty products infused with castor oil due to the awareness of its benefits. It nourishes skin, hair, and nails.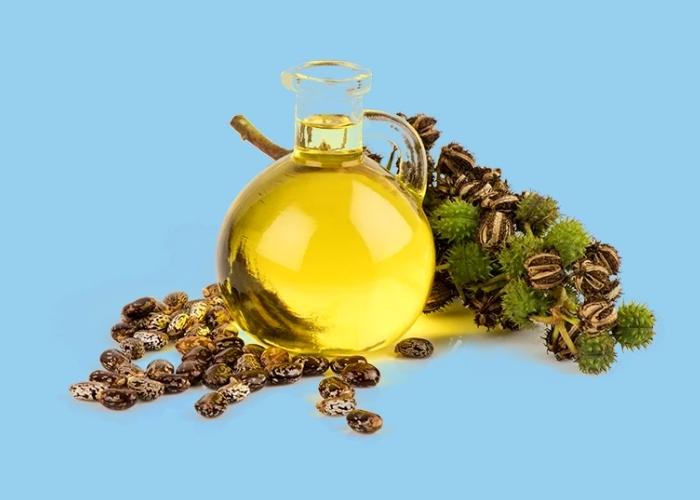 Positives
Monounsaturated fatty acid acts as humectants and locks the moisture content in the skin;
Enhances smoothness and softness;
Low comedogenic score – doesn't clog pores;
Shrinks acne due to its antimicrobial and anti-inflammatory properties;
Promotes wound healing;
Promotes healthy skin tissue;
Reduces blackheads;
Removes dirt and other grime;
Treats irritated skin;
Protects against premature signs of aging;
Negatives
It requires some time to penetrate fully into the skin; hence, skin-friendly/diluting oils such as olive, jojoba, coconut, or peanut oil promote absorption.
Occasionally, it may cause allergic reactions such as itching, swelling, or skin rashes.
Who Can Use
How To Use
Dilute castor oil with skin-friendly oil (ratio 1:1) and apply it on your face and other body parts. Wait for some time until it gets absorbed completely, and shower bath using gentle soaps/body wash.
3. Maracuja Oil
The maracuja fruit (passion fruit) contains minerals and necessary fatty acids for healthy skin. Vitamins and antioxidants, for instance, vitamin C and beta-carotene, help protect against harmful free radicals.
South American tribes have used Maracuja for therapeutic and nutritional purposes for hundreds of years. Maracuja leaves have been used for many years as a sedative to treat several health issues like anxiety, sleep disorders, and high blood pressure.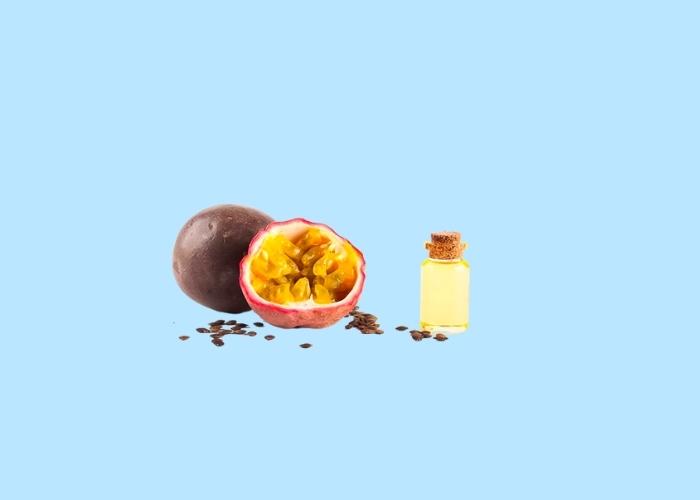 Positives
Linoleic acid keeps skin hydrated and is excellent for calming dry, scaly skin (especially on legs) and skin prone to acne.
Lycopene, one of the beneficial antioxidants found in abundance in maracuja oil, helps against the effects of ultraviolet rays, pollution, and other environmental stressors.
The natural vitamin C in maracujas combines with lycopene to balance skin tone and encourage collagen development for firmer, brighter, smoother skin with less visible wrinkles and age spots.
Cures chapped or cracked heels, lips and skin.
It feels light on the skin.
Non-comedogenic, non-clogging;
Reduces inflammation in skin conditions like psoriasis, rosacea, and eczema;
Who Can Use
All skin types, including sensitive and acne-prone
How To Use
Pump the required oil and apply it directly on your face and body. You may also mix it with a carrier oil to get more nourishing benefits.
4. Marula Oil
The marula tree, a native of Africa, yields this oil, which is rich in antioxidants. Monounsaturated fatty acids, tocopherols, and amino acids are all found in marula oil. It is therefore said to have several health, skin, and hair benefits.
Several beauty items, including soaps and perfumes, contain marula oil. It is additionally employed as a meat preservative, cooking oil, massage oil, and leather treatment.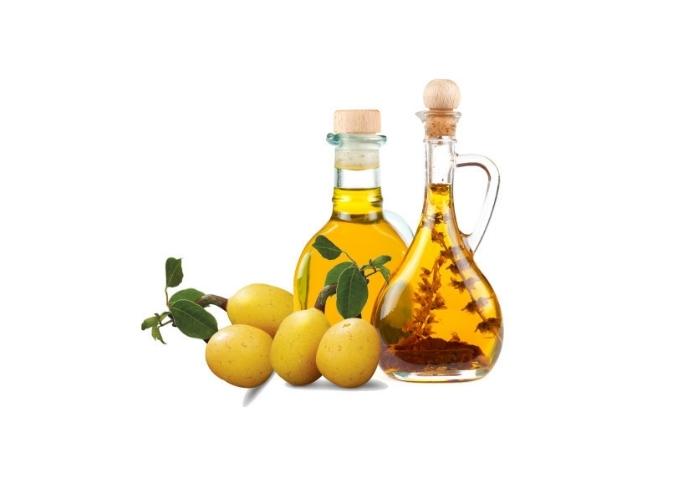 Positives
Light-weight and non-greasy;
Non-comedogenic qualities prevent pore clogging;
Possess antimicrobial properties and fights against acne-causing bacteria;
Anti-inflammatory and analgesic properties combat itching, redness, and dryness associated with acne;
Treats and prevents skin-aging damages;
Boosts skin regeneration and repair;
Improves skin's elasticity;
Heals wounds and prevents scar formation;
Protects against harm caused by environmental elements;
Minimizes hyperpigmentation and stretch marks;
Prevents and cures a variety of skin disorders;
Treats damaged or brittle nails;
Heals dry and chapped lips;
Negatives
Excessive usage may cause skin inflammation;
People allergic to nuts may have an allergy to marula oil.
Who Can Use
Mature and dry skin types
How To Use
Apply a few drops on your face (day and night) directly.
You may also add marula oil to another skincare product to enhance benefits.
You may also use it as a lip balm for soft lips.
Apply it on your skin before wearing makeup due to its quick absorption.
5. Almond Oil
Almond oil is derived from pressed raw almonds. It contains vitamins E, protein, potassium, and zinc. It has a smoother texture than olive oil and shea butter, which many people find pleasant when applying on their faces.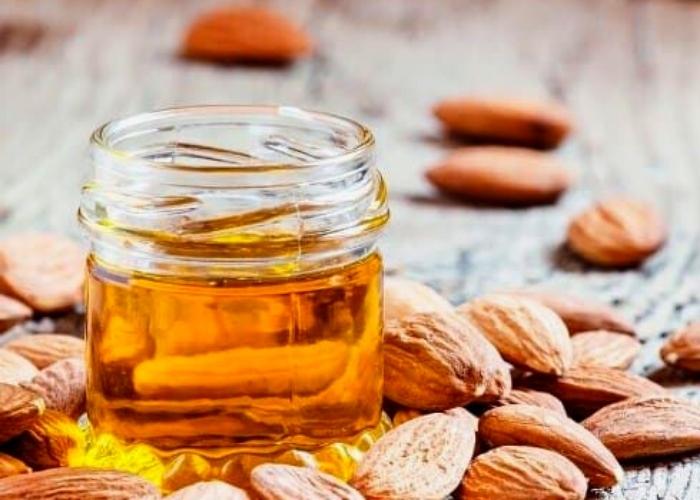 Positives
Vitamin A stimulates new skin cell production and smooths fine lines;
Promotes youthful skin;
Addresses dry skin issues;
Decreases under-eye bags, puffiness, and dark circles;
Lightens or evens out skin tone and complexion;
Scales down acne and formation of acne scars;
Vitamin E, with antioxidant properties, prevents cell damage and repairs sun damage;
Reduces and prevents stretch marks;
Omega-3 fatty acids prevent premature aging.
Negatives
If allergic to nuts, avoid using almond oil.
Who Can Use
How To Use
Cleanser: You can mix with other oils, apply it on damp skin and rinse it with lukewarm water.
Moisturizer: Apply a few drops of almond oil gently on your clean face and massage with your fingers until it gets absorbed – no need to wash.
Makeup Remover: Apply a little almond oil all over your face and leave it for about 5 to 7 minutes. Wipe out with a wet cotton ball or rinse it off with lukewarm water.
Exfoliator: Mix one tablespoon of sugar with almond oil, apply, rub gently and rinse to eliminate dead skin cells.
6. Jojoba Oil
Jojoba oil has been extracted from nuts and is valued for its therapeutic benefits. Aside from its numerous skin-friendly properties, this oil may also have anti-inflammatory and wound-healing properties.
The presence of vitamins E and B, antioxidants, and minerals like chromium, copper, and zinc effectively nourishes and protects the skin.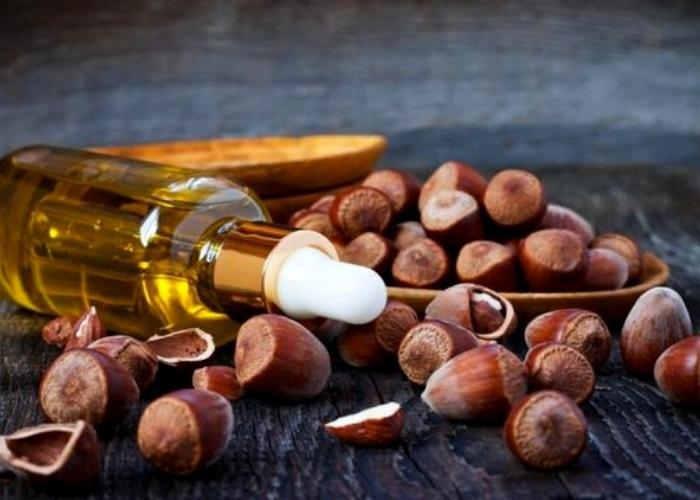 Positives
Hypoallergenic – considered safe to use;
High moisturizing factor;
Aids in regulating sebum production;
Encourages collagen creation;
Replenishes and hydrates the skin, adding a healthy glow;
Defends your skin against oxidative stress brought on by regular exposure to toxins and pollution;
Slows down premature aging, fades fine lines and forehead and eye wrinkles;
Prevents the build-up of bacteria on the skin;
Soothes sun damage;
Faster absorption.
Negatives
It may cause allergic reactions, including hives and itching.
Who Can Use
Suitable for all skin types
How To Use
Massage a few drops over the face and neck day and night to dramatically improve complexion.
Apply on your lips for extra nourishment.
7. Rosehip Seed Extract
Rosehip seed oil is used in facial skin care products that claim to have hydrating and anti-aging properties. Provitamin A is one of this oil's many antioxidants and important fatty acids, offering excellent protection against oxidative skin damage and inflammation.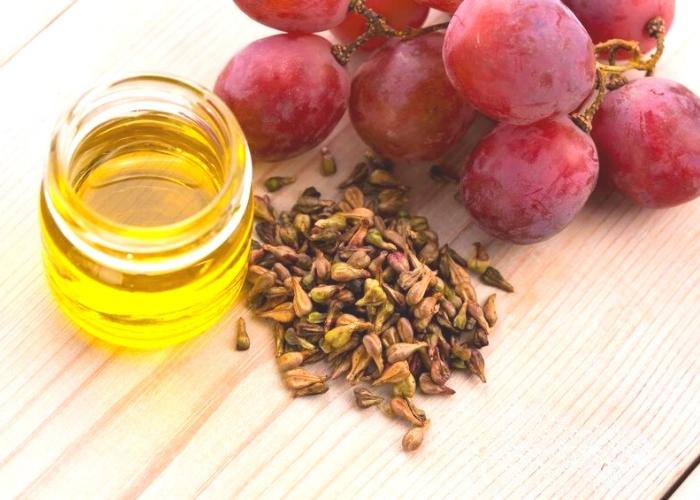 Positives
An effective option for hydrating dry, itchy skin;
Restores skin elasticity;
Lycopene, an antioxidant, protects the skin from skin-damaging free radicals;
Reduces the appearance of scars, hyperpigmentation, and stretch marks;
Essential fatty acids strengthen the skin cell walls to restore water content;
Vitamin C reduces and reverses ultraviolet light damage;
Supports collagen production and reduces wrinkling and sagging;
Vitamin A encourages skin cell turnover, reduces dullness, and gives you glowing and vibrant skin.
Negatives
Rosehip seed oil may cause mild or allergic reactions – burning, itching, redness, blisters, hives, and rash.
Who Can Use
Suits all skin types, including sensitive skin
How To Use
Directly apply a few drops onto your face and massage.
Add a few drops to your moisturizer and apply to your face.
Exfoliator.
A Word Of Caution
Make sure you have a skin patch test before using it to reduce the risk of an allergic response. Apply any of the natural oils first to your wrist, elbow, or jawline. After that, cover the area and let the oil sit on your skin for 24 hours. You are unlikely to be allergic if no rash develops.
Rinse the natural oil well and stop using it if it irritates you. Contact your doctor if the itching is severe.
Step Towards Smooth, Radiant Skin
There is no quick fix for having smooth, flawless skin. The only thing needed is dedication and a good skincare routine. You might retain a glowing complexion and perfect skin with this aid. Nothing would be much better if you employed some time-tested strategies for safeguarding your beautiful skin.
FAQs
Q: Is it advisable to use natural oils on acne-prone skin?
A: If you are prone to acne, discuss it with your dermatologist before introducing any new oils to your skin. Natural oils are safe to use, and you can use them to moisturize your body.
Q: Why applying natural oils on an open wound or cracked skin is not advisable?
A: The reactions vary with the oil you select and your skin's tolerance. Some skin types may react with some oils differently and develop allergies.
Q: Which natural oil is suitable for all skin types?
A: Oleic acid in marula oil makes it ideal for all skin types. Dry, oily, normal, and even sensitive skin can use this natural oil without worries.
References