The Power Of A Bold Lip: Exploring Different Lipstick Shades And Formulas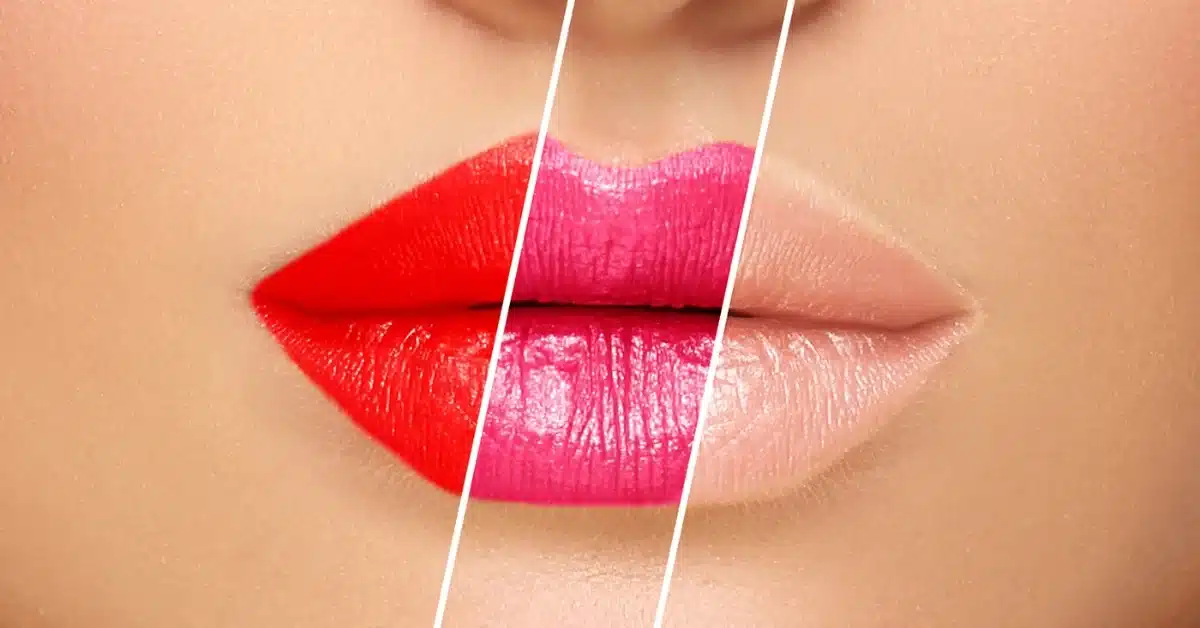 Lipstick has been a staple in the beauty industry for centuries, and for good reason. A bold lip can instantly elevate any look and make a statement. With so many different shades and formulas to choose from, it can be overwhelming to find the perfect lipstick for you.
Understanding the art of choosing the right lipstick shade can be a game-changer. So, buckle up and get ready to discover the magic that a bold lip can bring to your everyday look!
Table Of Contents
Finding Your Perfect Shade
Ah, the quest for the ideal lipstick shade – it's like finding the missing piece to your beauty puzzle. But fear not – we're about to embark on a journey to discover the lipstick shade that speaks to your soul and complements your unique features.
First things first, finding your perfect lipstick shade involves considering factors like your skin tone, dress color, and the vibe you want to channel.
Lipstick Shades According to Skin Tone
Let's start with the basics. Your skin tone plays a crucial role in determining which lipstick shades will complement your natural beauty.
Fair-skinned beauties might lean towards soft pinks and peaches for that fresh, rosy glow. If you rock a medium skin tone, berry shades and warm reds can bring out your radiant warmth. And for those with deeper complexions, dive into the world of plums and rich reds – trust us, your melanin will thank you.
Lipstick Shades According to Dress Color
Ever wonder if your lipstick clashes with your outfit? Matching your lipstick shade to your dress color can elevate your entire look.
Classic reds are the ultimate sidekick to a little black dress, while nude shades play well with just about any ensemble. So, the next time you're pondering your lipstick choice, consider the fashionista in you and let your lips sync with your style.
Lipstick Shades for Everyday Use
For the hustle and bustle of everyday life, you need a lipstick shade that's versatile and easy-going. Neutrals, soft pinks, and warm nudes are your best friends here. These shades effortlessly transition from the morning coffee run to your afternoon meetings and, of course, that spontaneous happy hour. Because who said everyday makeup couldn't be extraordinary?
Find My Lipstick Shade
If you're still on the fence about which lipstick shade suits you best, fear not! Many online tools and beauty apps can help you find your perfect match. These tools analyze your skin tone and facial features to recommend shades that enhance your natural beauty.
It's like having a personal stylist for your lips! Just a few clicks, and voila, you'll be on your way to discovering the lipstick shade that's practically made for you.
Natural Looking Lipstick Shades
Sometimes, less is more.
Natural-looking lipstick shades are perfect for those days when you want a touch of color without going full glam. Think soft pinks, nude tones, and subtle mauves. These shades enhance your natural beauty, giving you that effortlessly chic look – because being fabulous doesn't always require a bold statement.
Choosing The Right Formula
Alright, now let's talk about the unsung hero of lip color – the formula. Beyond finding the perfect shade, the right formula can make all the difference in how your lipstick feels, wears, and complements your overall look. So, let's dive into the diverse world of lipstick formulas and find the one that suits your style and comfort.
Matte Lipsticks
Matte lipsticks are the power players of the lipstick world. If you're after a bold, long-lasting finish that doesn't budge, matte is the way to go. These lipsticks deliver intense color payoff with a velvety texture, making your lips the star of the show. Perfect for those days when you want to make a statement and have it last all day or night.
Creamy Formulas
For the love of comfort, enter creamy formulas. Creamy lipsticks are like a moisturizing hug for your lips. They provide a hydrating, smooth application, making them ideal for everyday wear. Whether you're heading to the office or brunch with friends, creamy formulas keep your lips feeling soft and luxurious. Plus, they often come in a range of vibrant colors to suit any mood.
Sheer Lipstick
If you're a fan of a more subtle, natural look, sheer lipsticks are your go-to. These lipsticks offer a lightweight, translucent finish, providing a hint of color without the full commitment. Sheer formulas are perfect for enhancing your lips' natural beauty, giving you a fresh and effortless appearance. It's like a little boost for your lips without stealing the show.
Satin Finishes
Satin finishes strike a balance between matte and creamy. They offer a lustrous, velvety texture with a subtle sheen, giving your lips a touch of sophistication. Satin lipsticks are versatile, making them suitable for both casual and formal occasions. If you want a refined look without the intensity of a matte or the moisture of a cream, satin is the way to go.
Long-Wearing Formulas
Long-wearing formulas are a lifesaver for those who don't have time for touch-ups. These lipsticks are designed to stay put, resisting smudging and fading throughout the day. Whether you're facing a busy schedule or a night out, long-wearing formulas ensure your lip color remains vibrant and bold, no matter what life throws at you.
Last, but not least; in the world of lipstick exploration, don't overlook the magic of lipstick dupes. These budget-friendly alternatives not only make beauty accessible but also allow you to embrace the latest trends without breaking the bank. Uncover the art of finding perfect lipstick dupes and redefine your beauty routine with savvy choices that match the allure of high-end shades.
In the world of lipstick, the possibilities are endless. Whether you're into bold reds, subtle nudes, or experimental shades, there's a lip color out there waiting to empower you. So, go ahead, express yourself, and let your lips do the talking! Remember, the power of a bold lip goes beyond aesthetics – it's a statement, a mood, and most importantly, it's uniquely you.
Happy exploring, lipstick lovers! ..
FAQs
Q: What Lipstick Shades suit fair skin tones best?
A: Fair skin tones shine with soft pinks and peachy tones. These shades add a fresh, rosy glow, enhancing natural beauty.
Q: Can I find my perfect lipstick shade online?
A: Absolutely! Many online tools analyze your skin tone to recommend your ideal lipstick shade. It's like having a personal beauty consultant.
Q: What's the difference between matte and creamy lipstick formulas?
A: Matte lipsticks offer a bold, long-lasting finish, while creamy formulas prioritize comfort with a hydrating, smooth application.
Q: How do I match my lipstick shade to my dress color?
A: Classic reds pair well with a little black dress, and nude shades complement any outfit. Match tones for a harmonious look.
Q: What lipstick shades suit warm undertones?
Warm undertones? Opt for shades like coral, warm reds, and earthy browns. They complement warm skin tones beautifully.
Q: Can I wear bold lipstick shades during the day?
A: Absolutely! Bold lipstick shades can elevate your daytime look. Opt for vibrant pinks or reds for a confident daytime glam.
Q: How do I choose lipstick shades for my skin tone?
A: Consider your skin tone – fair tones go for soft pinks; medium tones rock berry shades, and deep tones shine with plums and rich reds.
Q: Are there lipstick shades that match every outfit?
A: Nude lipstick shades are versatile and complement virtually any outfit. They're a go-to for a seamless match with your ensemble.
Q: Can online tools help me find my perfect lipstick shade?
A: Yes! Many online tools analyze your skin tone to recommend tailored lipstick shades. It's like having a personal beauty guide.
References
https://www.purplle.com/magazine/article/a-complete-guide-about-lipstick-and-its-types
https://www.bebeautiful.in/all-things-makeup/lips/exploring-lipstick-shades-for-every-occasion